Taranaki & Manawatū
The Devonport Apartments are one of Programmed Property Service's iconic sites in New Plymouth.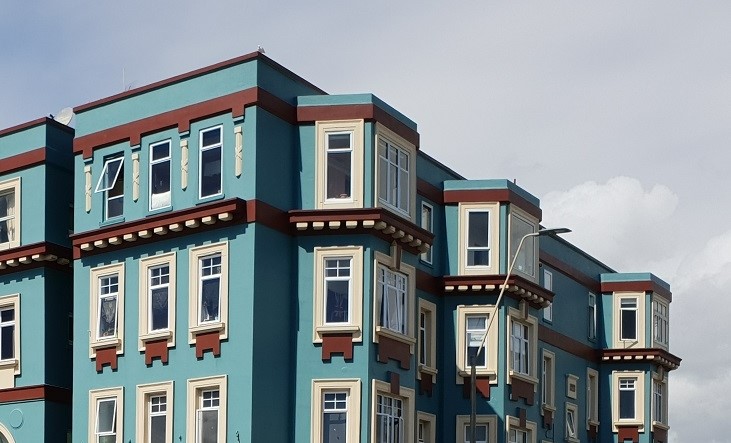 Taranaki & Manawatū Property Services Office Information
Office Information:
New Plymouth Office:
Location: Unit 6, 55A Rimu Street, Fitzroy, New Plymouth 4212
Contact Number: (06) 757 8400
Office Scope: From Mokau to Waverley
Palmerston North Office:
Location: Unit 2/477 Rangitikei Street, Palmerston North
Contact Number: +64 6-357 7142
Office Scope: From National Park (North) to Whanganui (West) to Levin and across to Masterton (South), up to Akitio (East) and Dannevirke, and including Taihape and Waiouru. 8 Regional Districts
Our New Plymouth office boasts a local presence of nearly 24 years and our Palmerston North office has a local presence of more than 28 years. Both offices are full-serviced branches offering you end-to-end painting and maintenance services. We have locally based project managers and painters, meaning we can offer you the benefits of local knowledge and a timely turnaround.
Having one of the largest teams in both areas means we can get large jobs done quickly to minimise the inconvenience. For you, that means you'll get your property looking superb in next to no time! Service is professional and outcomes are always just as you'd want them.
Taranaki Iconic Projects:
We couldn't be prouder of the iconic sites and lasting partnerships our New Plymouth team has worked.
Here are a few of our sites:
St Andrews Church & Hall
Highlands Intermediate School
Tegel Foods Limited
Stratford Primary School
Coastal Taranaki School
Manukorihi Intermediate School
Silver Fern Farms Limited
Hawera Library Facade
Devonport Apartments
Taranaki Regional Council
ANZCO Food Eltham
ANZCO Foods Waitara
New Plymouth Boys High School
New Plymouth Girls High School
Manawatū Iconic Projects:
We couldn't be prouder of the iconic sites and lasting partnerships our Palmerston North team has worked.
Some of our sites include:
Massey University – Various campus buildings
AgResearch Grasslands – Whole campus
Palmerston North City Council – Multiple sites including Square Edge, Regent Theatre, City Library, Te Manawa, Arena Manawatu, Wildbase Recovery Centre
MidCentral DHB – Palmerston North Hospital exterior repaint
Fonterra Longburn
Caccia Birch House
Palmerston North Girls High School
New Zealand Defence including Waiouru Military Camp, Linton Military Camp
Taranaki Manager:
Tracey Campbell is an experienced and inspiring Manager. She has over 10 years industry knowledge spanning Roofing and Cladding, Construction, Engineering and Safety in the Taranaki region.
She is passionate about her province, being Taranaki born and bred, and has a real sense of pride when working alongside the local community.  It is important to Tracey to ensure we deliver a high standard of work in a timely manner, and we do so safely.
Tracey and Trevor and the team pride themselves on excellent customer service, communication and workmanship ensuring the customer experience is of a high level, and we bring our work in on budget and on time.
Following her career in roofing and construction, Tracey joined Programmed and has been with us since September 2021.
Contact Tracey Direct On:
D +64 6757 8401 M 027 282 4574
E tracey.campbell@programmed.co.nz
Manawatū Manager:
David Bleackley is an experienced and inspiring Central Manager and has been with Programmed for 25 years. He has 43 years industry knowledge having worked in the paint industry from supplier to managing our painting teams.
He is passionate about really understanding customer needs, then tailoring solutions that provide quality, safety and cost-effective value for money.
David says, 'I have enjoyed a long career with Programmed spanning 25 years to date.  Many of our repeat customers I can call friends, as you build a true rapport over time. I am proud of the delivery our trade team provide, and the knowledge they pass on to our apprentices to ensure we continue to grow the trade base for the future.  Local people, with the right training and support is what you we provide our clients.'
Contact David Direct On:
M 021 933 984
E david.bleackley@programmed.co.nz
Meet some of our New Plymouth staff: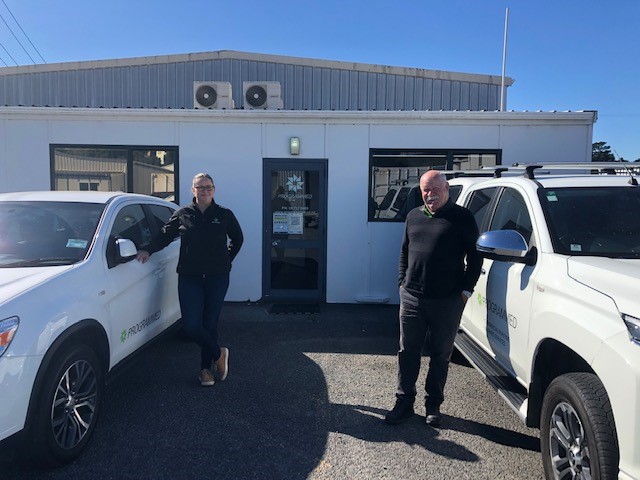 It looks like you're based in Australia. Would you like to visit the Programmed Australia site instead?