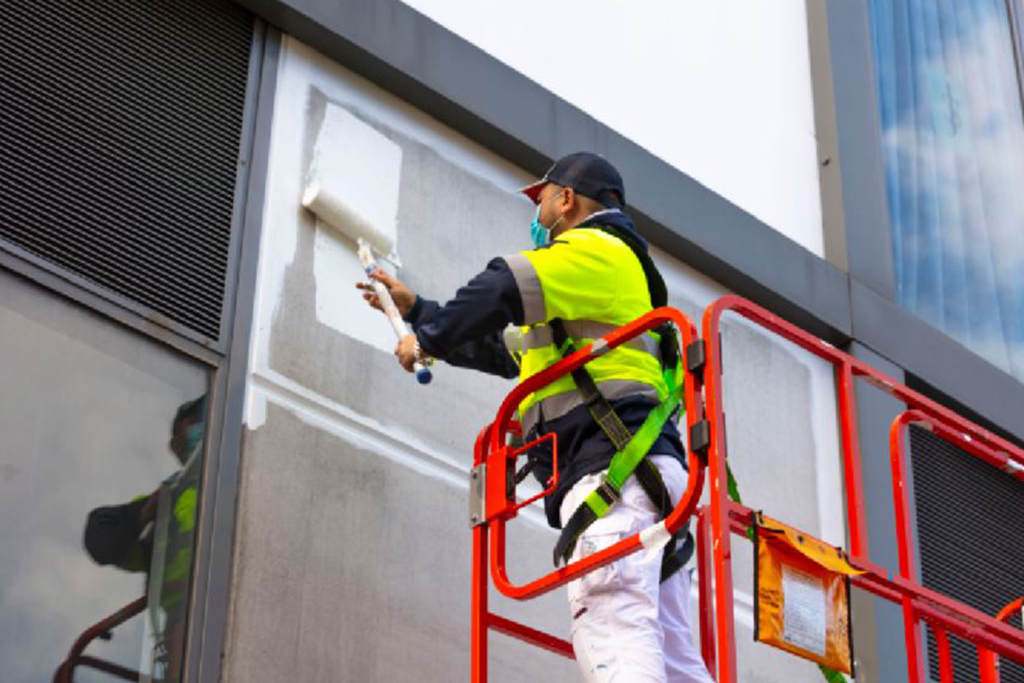 These 8 well-known factors that will help Local Council and Government Authorities identify expert companies they can trust to professionally maintain their property assets.
As the end of financial year inches closer, the time is now for Local Council and Government Authority (LGAs) to invest any leftover funds in refreshing and upgrading their sites.
Key requirements sought are easy to implement maintenance, assurance of quality and safety.
The most common challenge? Time.
The ability to work within budget requirements and provide quick turnaround is critical and ideal LGA providers should deliver flexibility and efficiency paired equally with quality outcomes. If presented with a choice of available companies, LGAs can be guided by the following to help identify expert companies they can trust their asset maintenance to:
Longevity and stability.
Companies who have a long history of delivering the specific kinds of work required.
Flex and scale.
Solid resourcing of readily deployable large, local crews to action tasks, combined with an adaptable culture to cater to varying requirements while meeting stipulated timeframes.
Cost-effective and efficient.
Your chosen property maintenance provider should be able to accurately assess your requirements in accordance to site needs and formulate innovative solutions that enable you to achieve the outcomes you seek in the most cost-effective way possible.
Ability to achieve more with less.
As detailed in this e-Guide on Helping LGAs Achieve More with Less (download here), this doesn't necessarily mean less cost, rather the efficiency of achieving better outcomes with lesser strain or effort on the part of LGAs.
Quality of work with durable outcomes.
The quality of work is a top priority when selecting your project partner. Look for a corporation who employs full-time workers, as opposed to subcontracted employees.
Terri Hosking, Executive General Manager of Programmed Property Services makes the point, "It is crucial to implement a thorough vetting process of staff. Our fully qualified painters are full-time employees who pride themselves on high-quality outcomes. Only the highest calibre of work is acceptable to them, us and our customers."
Safety.
The only requirement placed at higher importance to quality of work is safety. Your provider needs to operate with a belief in safety, in addition to strict safety guidelines. All employees must understand what 'safe work' and 'zero harm' truly means. Ensuring the safety of residents, staff members and the general public is paramount. All tradespeople must be inducted, trained to identify hazards and empowered to implement safe work, regardless of the size of the project.
Communication.
With multiple requirements, concurrent projects and a range of considerations to be across, regular updates, consistent availability and a direct line of communication with your maintenance provider is necessary.
Established infrastructure, outlined processes, proven systems such as a mandated completion handover process, which includes an in-depth walk through are among other critical factors LGA's can consider when deciding upon a property maintenance provider.
Decisions made on more than just cost alone can determine the quality and durability of outcomes.
See how these and other practical approaches outlined in this e-Guide provide useful frameworks for LGA's needing effective ways to simplify and streamline property maintenance.
Remember, EOFY looms. So be quick to ensure your sites get a quick refresh or upgrade for a responsible and efficient use of your budget.
Want to simplify and streamline your Local Council or Government Authority's property maintenance for great results delivered quickly? Speak to Programmed today.