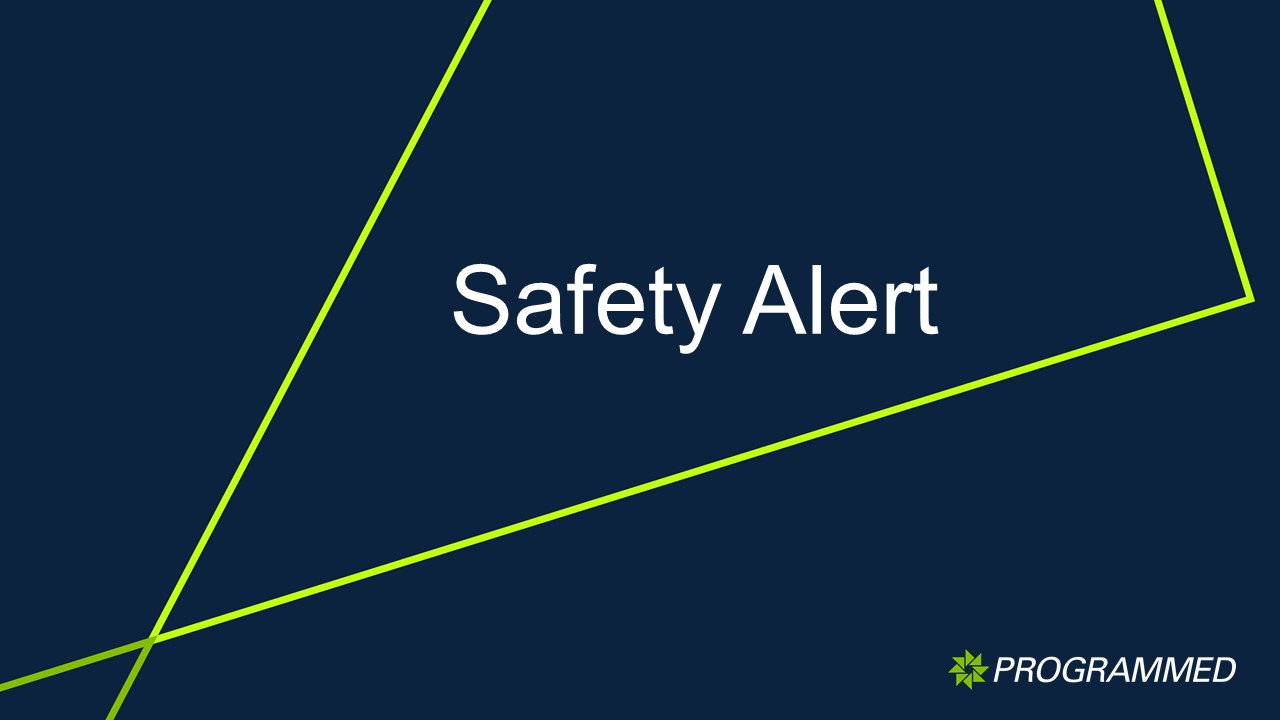 Background
Programmed Paint were engaged by a customer to paint a façade of a commercial/retail warehouse. Programmed engaged a contractor to undertake the painting activities which required the use of a scissor lift.
Painting works had temporarily ceased at close of business on Friday 29th October and were expected to recommence on the Monday 1st November. The scissor lift was parked up approximately 15 – 20 metres away from the public entrance of the warehouse with temporary bollards placed around the item.
The contractor was then advised that work could recommence on the Sunday 31st October at the rear of the warehouse where there was little pedestrian traffic during opening hours.
Two Programmed Paint contractors arrived on site on Sunday 31st October 2021 and observed that a BBQ tent for the public had been erected adjacent to the parked-up scissor lift. In readiness to move the scissor lift, one of the contractors positioned themselves in the scissor lift and other was positioned as a spotter to the rear of the scissor lift.
After speaking with 2 members of the public, the contractors then began to reverse the scissor lift away from the BBQ tent, in close proximity to members of the public, including 2 children.
Safety Issues
The scissor lift was moved in close proximity to members of the public without considering additional risk control measures for unexpected movement by children who were in close proximity

Consideration was not given, or included in the risk assessment as to the safest park up location for the scissor lift at the end of shifts to minimise the risk of mobile plant and potential pedestrian interaction during store open hours

No pre-start checks on the harnesses were completed

No specific Working at height training records for the Programmed contractors were able to be provided.
Recommended ways to control risks may include but not limited to:
During the pre-planning stage or completion of daily JSEA's consideration when implementing risk controls to be given to the operation of mobile plant around pedestrians including children who are not familiar with mobile plant operation

A review of project works and ensuring all Programmed employees and contractors are aware of the incident, safe working standards and to consider traffic management factors / designated mobile plant parking zones has been completed

Increased volume of work site reviews by Programmed Project Manager's to review work set up's, compliance and safe working behaviours.
HSE Representative: Paul Gebert
Date of Issue: 26/11/2021