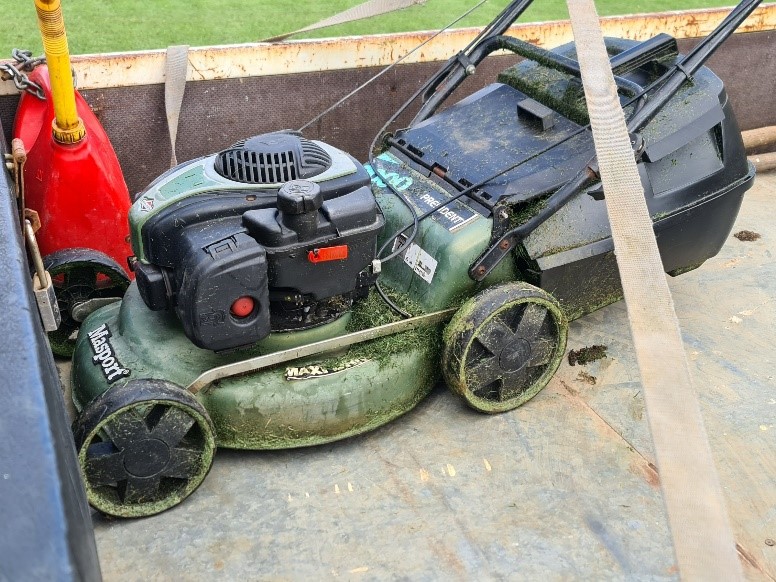 Background
While attempting to shut down a lawnmower, a Programmed worker suffered serious lacerations to his left hand.
The mower had continued to "run on" when the handle mounted throttle was closed, so he tried to close the fuel flow by toggling the engine mounted throttle link. In the process of doing so, his left hand contacted the blade disk.
First aid was administered, and the worker required surgery to two fingers.
Safety Issues
While standard operating instructions and owner's manuals cater for most situations, occasionally a fault occurs that requires further thought and planning.
Often an immediate and instinctive approach can lead to injury, so if something goes wrong and you can safely do so, stop to think about what you need to do.
A pause will allow you think through your options before committing to action.
Recommended Ways to Control Risk
Check your equipment before you start and stay alert to malfunctions while you are using it.

Report any faults so they can be fixed.

Do not use equipment if safety is affected, controls aren't working properly, or guards are damaged or missing.

If it is powered equipment, know how to safely shut it down if the main control has failed. In this case, disconnecting the spark plug may have been a safer option.

Use your PPE. In this case, the operator's glove reduced the severity of the injury.

Know where your first aid kit is and how to summon help if you need it.

If the unexpected happens, stop and Take 5. Take 5 steps back from the job to:
Plan and think about the task – "What am l about to do?"

Assess the risks – "What could go wrong?"

Review the controls in place?" How am I protected?
HSE Representative: Robert Powell
Date of Issue: 16/06/2022