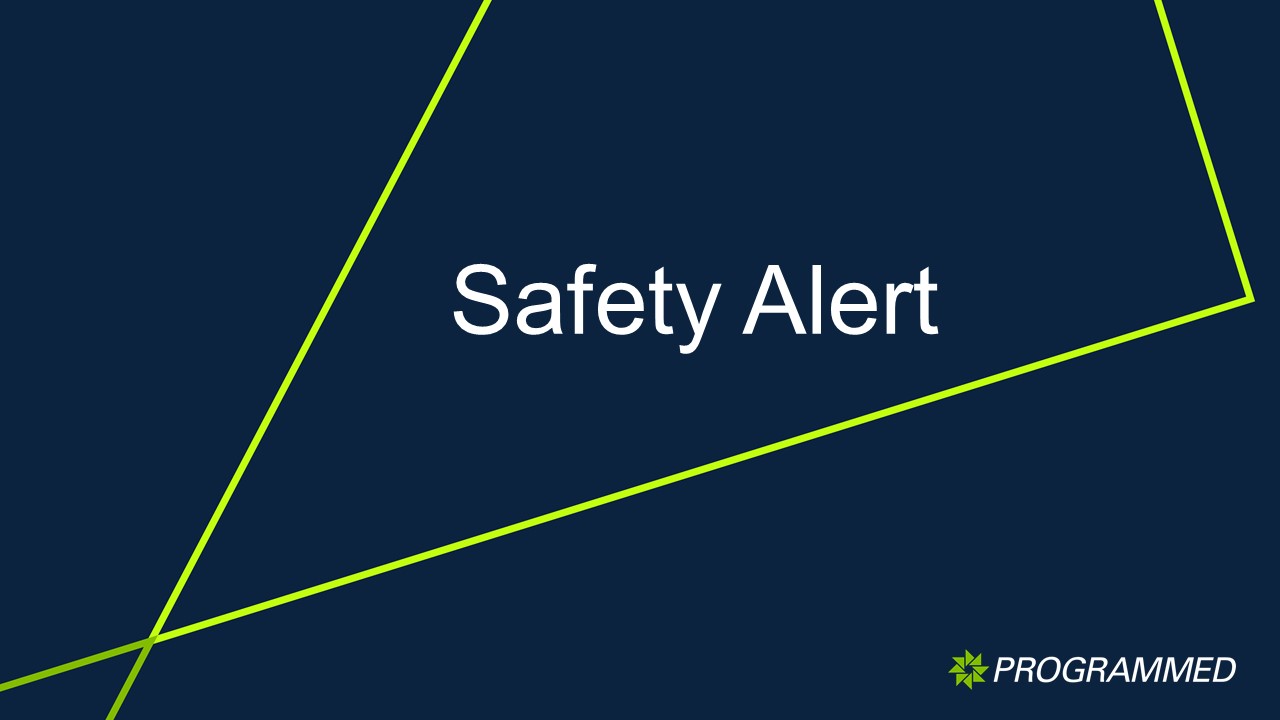 Background
PPS had been engaged to carry out a small paining job after some building repairs had been completed.
The painting was to a ceiling in a small men's bathroom in an old heritage building with polished marble tiles and an extremely high ceiling.
The repairs had been carried out with a scaffold but when it came time to complete the painting, the scaffold had been removed to allow for a vanity to be installed.
On the morning the works were to commence, it was a surprise that the scaffold was gone and then the job could not be found in FieldView. The job had to be finished that day to allow the bathroom to reopen, so it was decided just to get the extension ladder off the van and get on with it.
The floor was covered with drop sheets and the first coat was cut in from the extension ladder set up on top of the drop-sheet with the light cut in and ceiling rolled from the floor using a long roller pole.
After lunch, the Painter climbed the ladder to cut in the second coat and as they neared the top the ladder, the ladder slid out at the base and the painter has fallen about 2.5 - 3m to the floor landing on top of the ladder. The impact caused them to hit their head and they also received a laceration just below the knee requiring 8 stitches to close.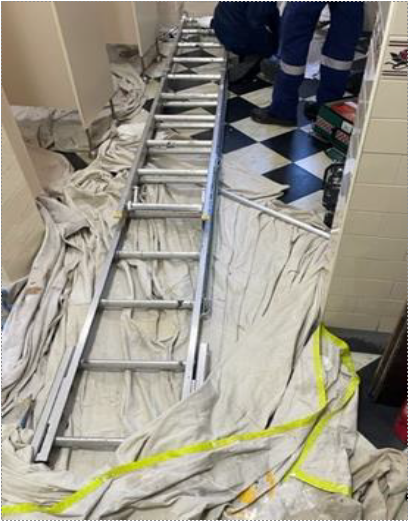 Recommended ways to control risk
Always use the safest method of access when working at height such as scissor lift, scaffold, platform ladder.
In this case the scaffold that was originally in place would not have been suitable to cut in the whole ceiling as the cubicles prevented access to half the room and even a large platform ladder would not have fitted in the cubicles. The extension ladder was the required method. It was of short duration and when used with a pot hook 3 points of contact could be maintained.
An extension ladder must never be set up on drop sheets especially on a slippery surface.
As specified in the "Extension Ladder use SWMS, a second person must always be used to foot an extension ladder that cannot be secured, to prevent movement of the top and the bottom.
The additional use of a ladder footing device such as the Ladder 'T' (pictured below) on such a slippery surface would have removed nearly all possibility of the ladder sliding out injuring one of our team.
We all have the right to say NO it's not safe!
Never start work if it's unsafe to do the job!
HSE Representative: Mark Smith
Date of Issue: 29 September 2022
Download article
255 – Ladder slides out from under Painter