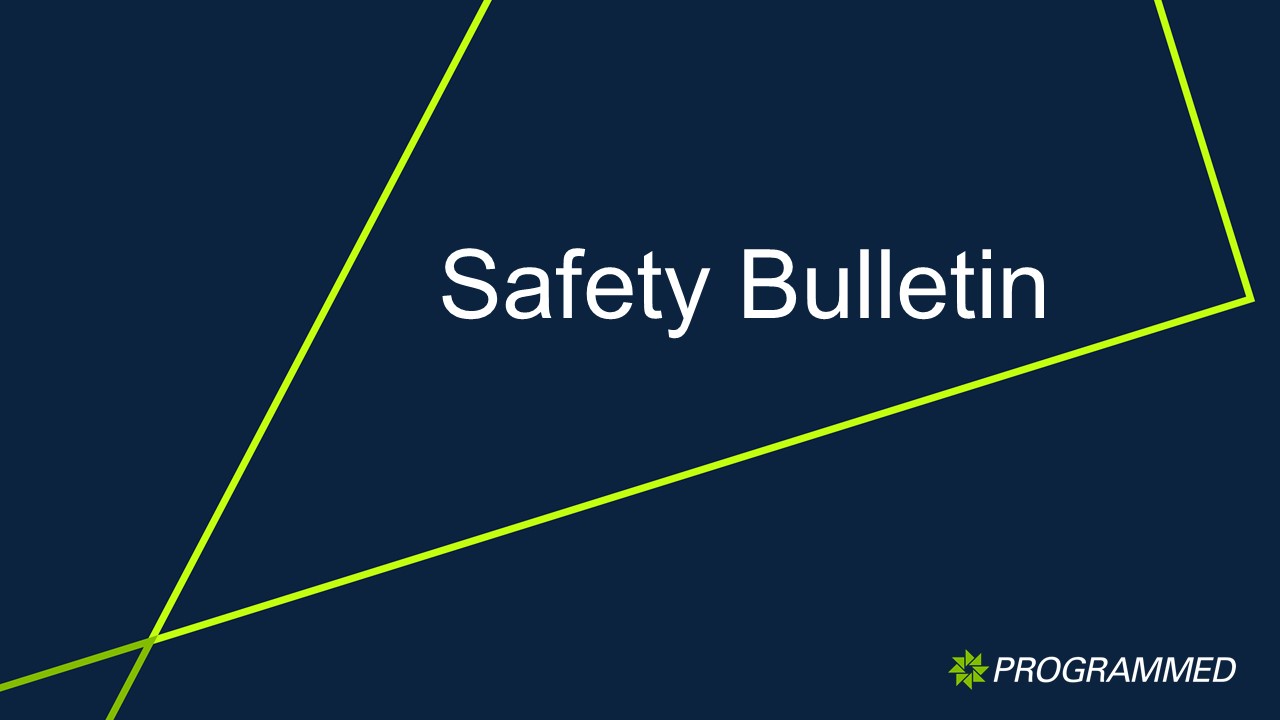 Background
Programmed's Working at Height Procedure covers the requirement of wearing fall arrest / restrain harness systems. It states that:
Fall arrest/restraint systems shall be used where Elevated Work Platforms (EWP) are fitted with anchor points and where it is deemed necessary by way of risk assessment
In the context of wearing a harness in a Scissor Lift, this would be the reference we would use. It is a requirement to determine if a fall arrest / restraint system is necessary by way of a risk assessment for each project where a Scissor Lift is in use.
Safety Considerations
Specifically, for scissor types of EWP, a harness is only required to be worn if it is advised by the manufacturer of the EWP, or where a risk assessment determines a harness is a necessary additional control measure.
Scissor lifts are designed and fitted with handrails to protect the operator/s and workers on the platform as shown below and are generally operated on flat terrain.
From time to time a harness may be required to be worn where a risk assessment determines there is a risk of falling.
Remember, that not all scissor lifts have rated anchor points as the guard rails serve the purpose of fall prevention
Where anchor points are fitted, these are typically positioned lower to the floor of the scissor lift deck as shown below. This helps to lower the centre of gravity of the scissor lift and reduce the likelihood of the scissor lift tipping if the operator does in fact fall whilst harnessed to the scissor lift.
Remember. A handrail is not a rated anchor point.
A risk assessment when performing working at heights should always be completed to ensure that all aspects of the work are considered and if the right type of EWP has been selected e.g. A boom lift may be more appropriate than a scissor lift.
Recommended Ways To Control Risk
Consider if a scissor lift is the most appropriate form of height access. If there is a likely need to over-reach or climb out of the scissor lift, consideration for a different form of vertical access should be made e.g. Boom lift.

A harness may be required for some customer sites. This requirement must be adhered to and scissors fitted with rated anchor points must be obtained.

Where it is recommended by the scissor lift's manufacturer, or a risk assessment identifies a need for a harness to be worn.

Always consider rescue planning processes in the event of an emergency such an equipment failure or a fall.
HSE Representative: Megan Davies
Date of Issue: 28 March 2022
Download article
88- Use of Harness in Scissor Lift