Most people associate stationery and office supplies with striking blue livery and a red drawing pin. And this is exactly what Officeworks has worked so hard to achieve.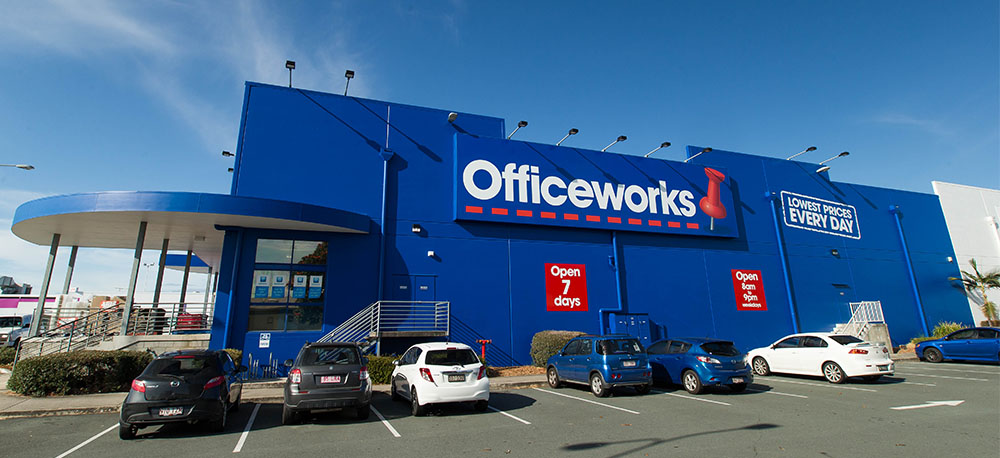 With over 150 stores spaning across every state and territory in Australia, the need to maintain these brand identifiers at each and every one remain as important as ever. To maintain their national brand identity Officeworks put out a tender to refresh their national branch network.
The refresh project focused heavily on painting since the brand's iconic blue is one of the first things customers and passerbys notice. This part of the project was appointed to Programmed Property Services largely due to our comprehensive branch network and strict safety standards.
With any project where trades are working in and around an operational store, a key challenge Programmed faced was to safely perform painting works during normal business hours with minimal disruption to customers and staff. In order to overcome this, Programmed's staff complied with Officeworks' stringent occupational health and safety standards, as well as our own Zero Harm policy at every site.
It was important to Officeworks to reduce costs where possible while still making safety and quality top priorities. One way in which Programmed helped them achieve this was to cooperate with other trades working on site with things like the sharing of access equipment. Programmed also arranged the painting schedule to fit-in with both external bodies and existing signage to reduce costs even further.
Officeworks' branch network looks as impressive today as when each store first opened for trade. A national refresh project that included painting maintenance helped them achieve this. It's helped them to protect and reinforce their brand image and reputation.