If you are looking for custom aluminium signs, Programmed's eCORE Signage Systems can be installed in both indoor and outdoor environments. With virtually endless combinations, the final look of your signage is limited only by your imagination.
Indoor signage
The standardised panels of eCORE Signage Systems can be installed across a range of indoor business and corporate environments. Whether it's a directory, wayfinding signage or your business branding, eCORE custom aluminium signs can be installed upon substrates including wood and concrete to complement your building design. Furthermore, your signage can be suspended from the ceiling with cables, cantilevered on a vertical surface, or formed around the corners of a wall in order to best cater for user-friendliness.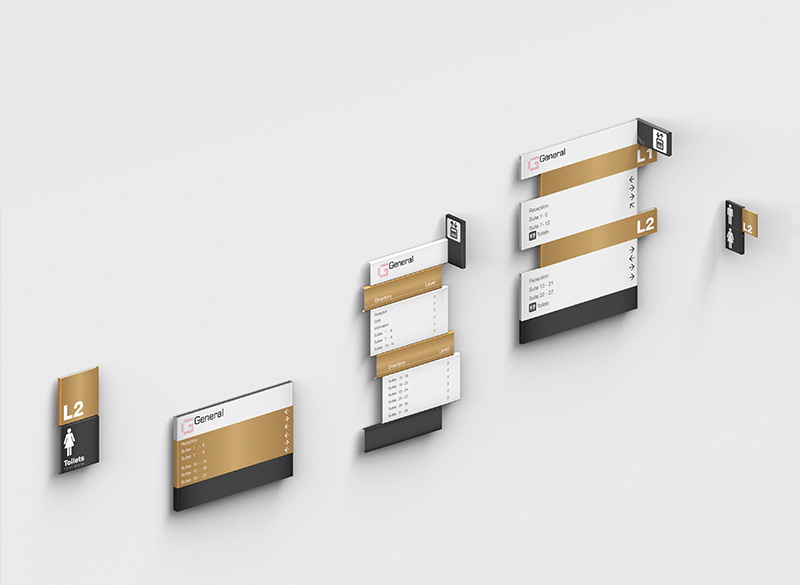 Every panel is manufactured with computer aided accuracy to ensure Programmed's focus on quality is upheld. Ultimately, we want to safeguard the longevity of your custom aluminium signs and this is achieved through a high level of professionalism in the end result.
Indoor signage creates a uniform aesthetic across disparate branches of your business. This can, in turn, improve brand recognition in the eyes of existing and potential clientele.
Contact Programmed for installation of indoor modular signage today.
Outdoor signage
Once again, the eCORE system is very versatile and allows for the design of exterior signs that can be integrated into existing building structures and in some cases, the physical environment.
Whether it be a double sided monolith or a simple wall-mounted sign, eCORE aluminium signs can be configured in many different display formats and customised to your particular preference.
External signage is very popular with businesses all over your city, hospitals, schools, universities, busports and airports.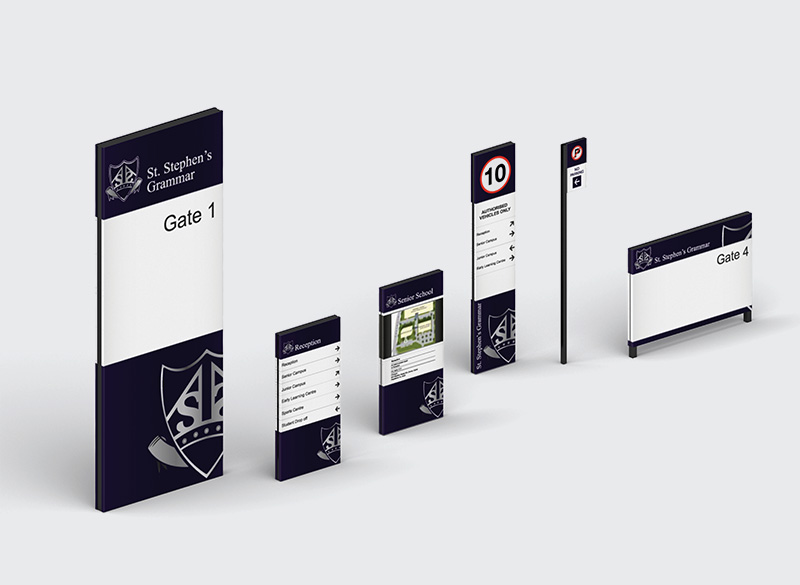 Programmed will ensure that you will get nothing but the best quality custom aluminium signs. We use cutting edge computer and printing technology to produce the vibrant colours needed to create impact in an outdoor environment.
Contact Programmed for custom aluminium signs
Contact Programmed Property Services today for guidance on signage solutions for your business.