With tens of thousands of employees now working remotely, stretched across all corners of Australia and New Zealand, maintaining a connection with them during COVID-19 added some additional challenges.
In order to reach our people quickly, and in a personal way, we took a closer look at our suite of proprietary technologies to see if fresh thinking would help us tackle the challenge.
On any ordinary day, SKILLED is an innovative conversation tool that enables our resourcing consultants to search and connect directly with our network of active job seekers, quickly and easily.
With access to Programmed's database of over half a million skilled candidates across a broad range of industries, our consultants can quickly search and select candidates with the skills and experience they require. Then, with a couple of simple steps, engage directly with candidates via SMS or email. Conversations are real-time responsive so candidates can respond to questions on the go at their convenience.
Designed primarily to help make our candidate search and selection process quicker and more efficient for our customers, SKILLED has also been an invaluable tool to help us stay connected and engage with our candidates using COVID-19.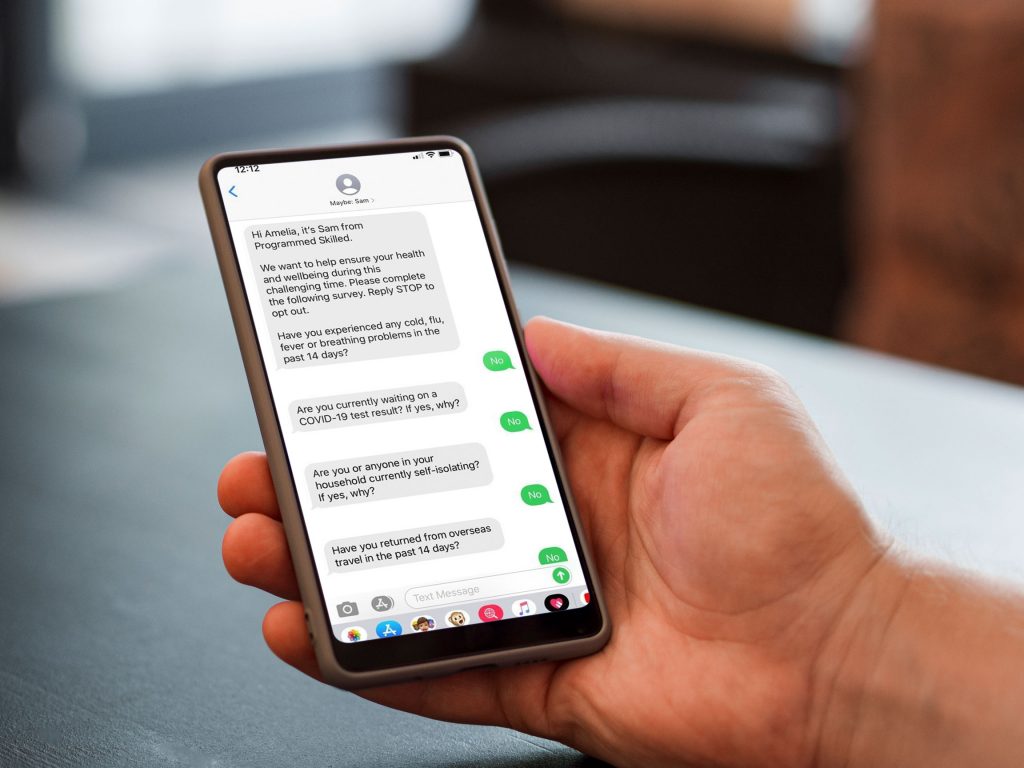 Using SKILLED has enabled us to actively survey our employees about their health and well-being, share important information with them relevant to their workplace host and have two-way connected conversations with them in real-time.
The response rates to our SKILLED conversations have well surpassed our expectations (average 60% response within four hours) which proves that using new ways to have personal and connected conversations is more important than ever.
We will continue to use SKILLED both to support the recruitment needs of customers as well as continue to maintain open and direct communications with many of our employees beyond COVID-19.
---
SKILLED is a free tool available for use by our consultants to support our customers' needs. To hear more about how SKILLED could help support your business contact Stephen Brooks.