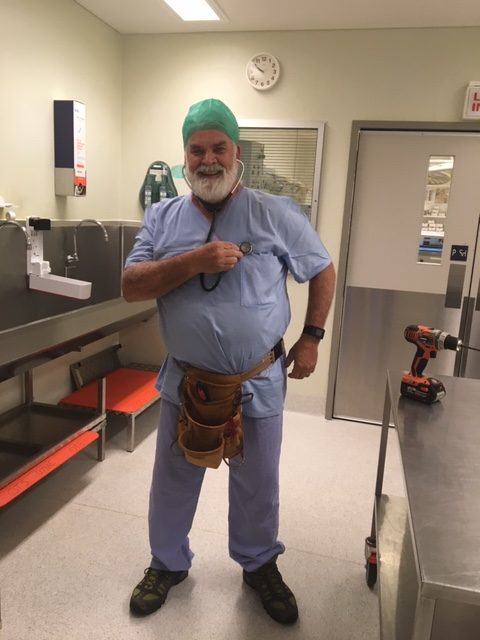 Bill Graham began working in facilities maintenance since the 1970s and has worked on a variety of projects over the span of his career, from the Granville rail disaster as a rescue team lead, to currently working as a Project Manager on the 3M contract. With each contract, Bill develops meaningful relationships with clients and Co-workers.
Pathway to facilities
I started off his career as a fitter and Machinist in 1970. I've had a few jobs since then – all in a maintenance type role, and always in a supervision role of some sort. I've always been good with my hands and became a carpenter in the 90s. Having the additional skillset as a carpenter gives the ability to send the right person with the right skills to complete a task.
Is there a project you found interesting or memorable?
A few years ago PFM completed trials for dispenser replacement for 3M and was recommended for future total installs in Sydney and Melbourne.
I'm working in Townsville and it's quite interesting". You might think replacing soap dispensers is easy, but there are many obstacles. Working in the cancer ward and the surgical wing means we must undergo extra safety precautions. As patients are undergoing chemotherapy and have weakened immune systems, we undergo the same sterilisation process as the medical staff as to not compromise patient health. We also have to liaise with hospital staff to ensure the 5000 dispensers are changed without disrupting the flow of the doctors and facility.
Another project that I worked on was helping with rescue effort after the Granville rail disaster in 1977 as a team lead. The rescue effort reminds me even today how precious life is and how easy it can be taken away.
What is different or interesting about the 3M contract?
Planning is crucial for this job, we have different situations arise where we have to be agile and able to develop a workaround when necessary. We recently had a situation where we were ready to go into a dementia ward, when a siren went off, which meant someone had passed away, out of respect we felt it necessary to move to a different area. It's important to be aware of our surroundings and to maintain a level of empathy and compassion for the patients and staff."
What do you like about FM?
Every contract has different requirements, no two days are the same. Being able to work with different people, and build relationships with clients and co-workers makes the job enjoyable. I love every day.