Understanding the power of appearances is the first step in making your school competitive. Are you scoring marks with visitors who are walking through your grounds and observing your buildings? Impressing visitors at a first glance is easier said than done but definitely achievable – with the right contractor.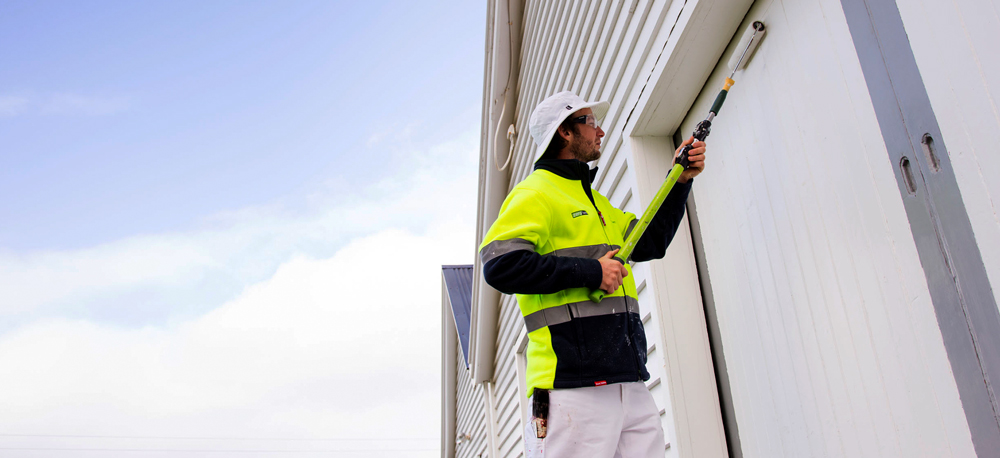 Choosing the right painting contractor for your specific needs is the next important step if you want to push how your school looks up a notch. For a guide on this, check out this neat little infographic which helps you identify the best supplier for your school.
Once you have assigned your budget and established the standard of presentation you want to achieve, see what other services you can then access through this same contractor. This will make things really convenient for you, and also highly cost-effective.
As experts in maintenance, your contractor would have access to additional property upgrade and maintenance expertise which you could readily leverage. This includes access to other specialist teams in areas such as signage, branding, digital technology and civil works that will enable you to concurrently undertake work able to transform outdated buildings, classrooms, and outdoor spaces into areas with new functionality.
Importantly, by accessing these multiple property services through a single channel, you will have consistent levels of quality and safe work.
However, a revamp of your site doesn't necessarily have to equate to complex building remodelling or spending fortunes on new construction. It can be as simple as implementing a strategic painting maintenance program, a new colour scheme to building facades, windows, classrooms and hallways, or even spruced up staircase bannisters. It could even be just a new retaining wall. You will be amazed at how much of a difference this makes.
But be sure to ask for a breakdown of costs so you can compare, evaluate, and also gauge the expected quality of work. The last thing you want is poor handiwork that leaves you with faded surfaces and peeling paint just after a short three years. Also, look for flexibility when scheduling working hours, payments and ongoing maintenance with your contractor so you can stretch your budget and obtain outstanding quality work over time. Think long-term. These are the things you should invest more in at the start to minimise repair and replacement costs later on.
For more detailed information on how you can get the most out of your contractor download our eGuide here.
Programmed Property Services has extensive experience providing property maintenance solutions tailored to the different needs of schools, universities and organisations. Speak to us today to customise a property service package unique to your needs.
[maxbutton id="1″ ]