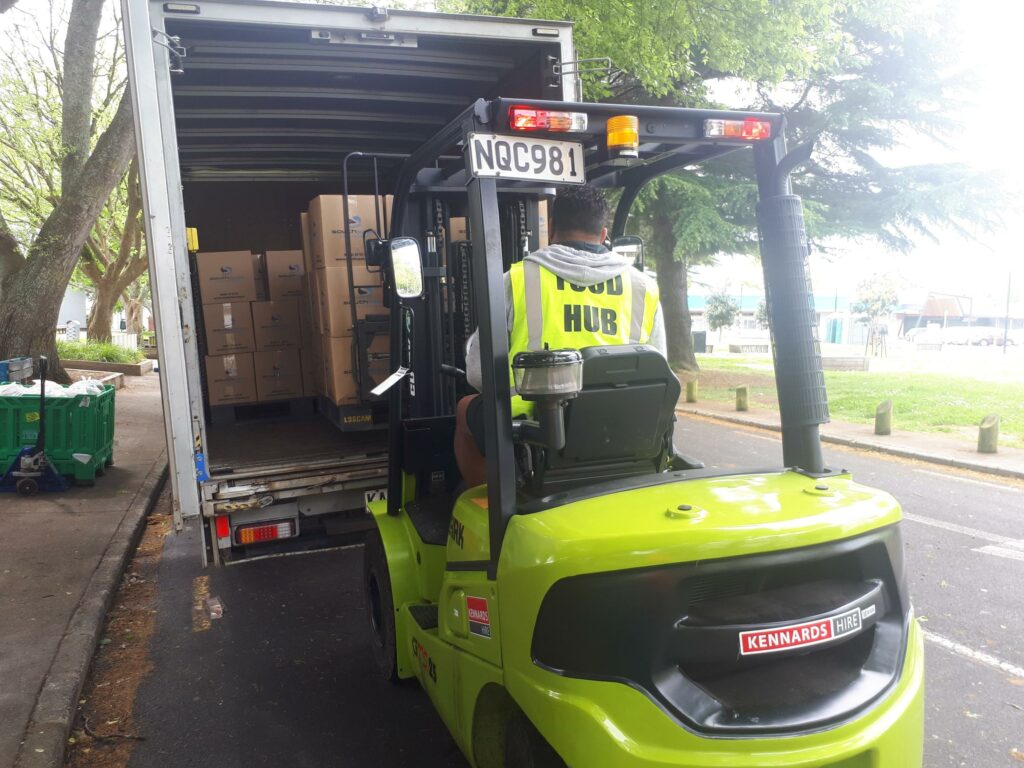 Supporting our local communities is important to Programmed. We like to encourage our staff to give back and to take part in community initiatives where they can help those in need. For the past year, Facility Management's Foreman Sanitation, Paul Turnage has been leading by example and helping to deliver food parcels to families across Auckland.
During Auckland's November 2021 Covid-19 lockdown, Auckland Council asked if Programmed could assist with a truck and driver to deliver food parcels to help families who were in need.
Programmed supplied one of our tail lift box trucks from Waiheke Island, and over a dozen Programmed staff put up their hands to volunteer. As a result, Paul was chosen to drive the truck primarily because his team were classed as essential workers, and he was already visiting the depot during lockdown to provide support and advice for his staff daily.
To begin with, Paul was helping with deliveries three days a week, mostly picking up parcels from South Seas Health Care in Otara and dropping them to the Family Centre in Glen Innes twice a day. By the end of November 2021, the deliveries went down to two days a week, consisting of two trips each day. By January, this went down to one day a week. Paul has driven the food delivery parcels over 95% of the time to date and has delivered more than 7000 parcels.
Since the Covid-19 lockdowns, the charity asked if we were able to still provide a driver and Paul was more than happy to continue this good work. Paul is currently delivering once a week with two trips in that one day. He selflessly gives up more than two hours of his time traveling on the road to deliver these packages.
We are proud of Paul and thank him for his efforts. Ka pai Paul!