Advancing Audio Visual (AV) facilities have affected the way workplaces, universities and school settings engage and interact. The Health sector too has not been immune to these changes and technology is fast changing the way healthcare providers operate. Audio Visual capabilities are key influencers in the tide of change for the health industry– notably in patient care and in security solutions.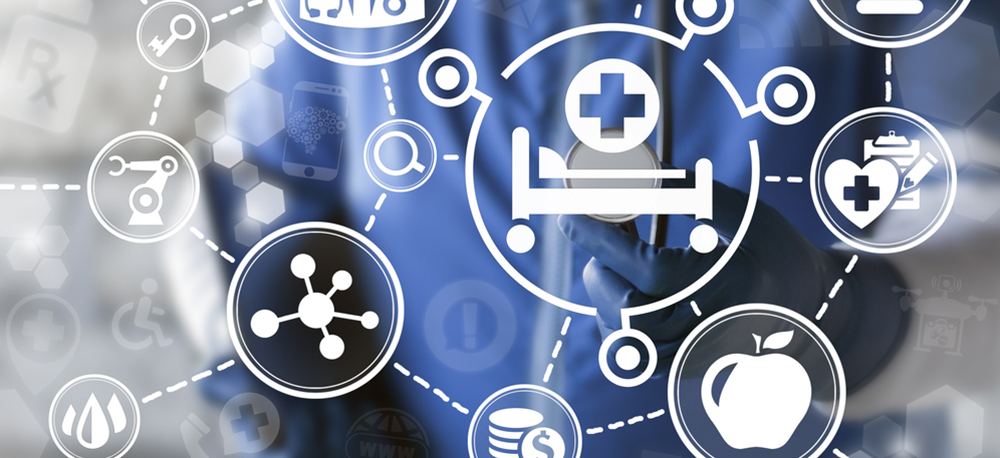 Patient care within the health industry is moving towards establishing cross-departmental communication channels that offer ease of use, clarity and greater scope for collaboration.
Video conferencing technology makes this easy.
In just a decade, new technology and hardware as well as greatly improved internet speeds have replaced fuzzy, barely audible, inconsistent experiences with smooth interactions that almost replicate real life face-to-face meetings, if it were not for the screen.
Fit-for-purpose solutions with hardware tailored for the heath sector can now accommodate high speed, crystal clear communication where medical professionals can securely share patient records (some that demand the finest of detail – like x-rays, digital scans and MRIs) and collaborate via inbuilt visualisation capabilities.
Audio-visual capability allows core personnel within organisations to better communicate and collaborate. The spontaneity and immediacy of this technology is invaluable in supporting decision making that can, in some instances, be the difference between life and death!
Other advents of change are electronic communication channels such as digital signage which simultaneously serve way-finding purposes in tandem with communication and emergency control. Leading healthcare facilities will find the instant communication such technology has for communication between hospital staff, patients and visitors alike useful.
Progressively, they may even find themselves reliant on these. As many healthcare providers tend to operate in very large facilities the integration capabilities of these technologies bring great value.
With such facilities often spanning multiple buildings, or even locations, the ability to have such unified, intuitive and clear messaging is as convenient as it is important. There is also the flexibility for such technology platforms to allow multiple messages to be conveyed across all devices, or tailored to suit need, location and end-user.
Modern day signage capabilities can accommodate embedded touch screens, image and audio capturing devices (allowing two-way communication for those seeking information). Organisations using such technology have already begun seeing the benefits of these, including the ability for screen heights to be adjusted so that users in wheelchairs can also access the information with ease, for example.
Technology like digital signage makes way-finding and navigation across these sites and buildings easier. Patients and visitors easily find their way across complex sites. The ability to guide them from the moment they arrive all the way to their intended destination, be this a doctor's consulting suite, reception area, and if visiting, a ward or room, will reduce anxiety and provide a more pleasant experience overall.
Easy access to care is a given in any healthcare environment. However, the open door policy in most hospitals and treatment facilities is attached to inherent risks. While it is necessary to offer the general public easy access to healthcare, doing so without compromising the security of the facility must be a major consideration.
In a large establishment where there are different areas require varying levels of access and security, optimal utilisation of technology to ensure safety and high levels of security is pivotal. Technology may include high definition video surveillance, notification systems and access control as well as the ability to effect lockdowns and isolations at a touch, and should be leveraged to protect occupants. The further integration of this with communication platforms so the necessary stakeholders can be immediately informed, and the ability to concurrently convey the same messages to various groups of people across multiple screens and devices will also be significant.
Healthcare facilities are a cornerstone of any community. There is an inherent expectation of patients and staff alike for such establishments to operate at the highest of standards. This includes the utilisation of the best available technologies for patient care and communication.
Keen to know more about how to incorporate similar solutions to your healthcare facility? Get in touch with our Electrical Technologies specialists and we will be sure to offer some actionable insights.