It has been a tumultuous start to 2020 for businesses and employees across Australia and New Zealand.
No-one could have imagined we would be experiencing the most significant economic downturn since the 1930s.
In this climate, it is even more important to stay on top of the key trends and issues that will shape the business environment.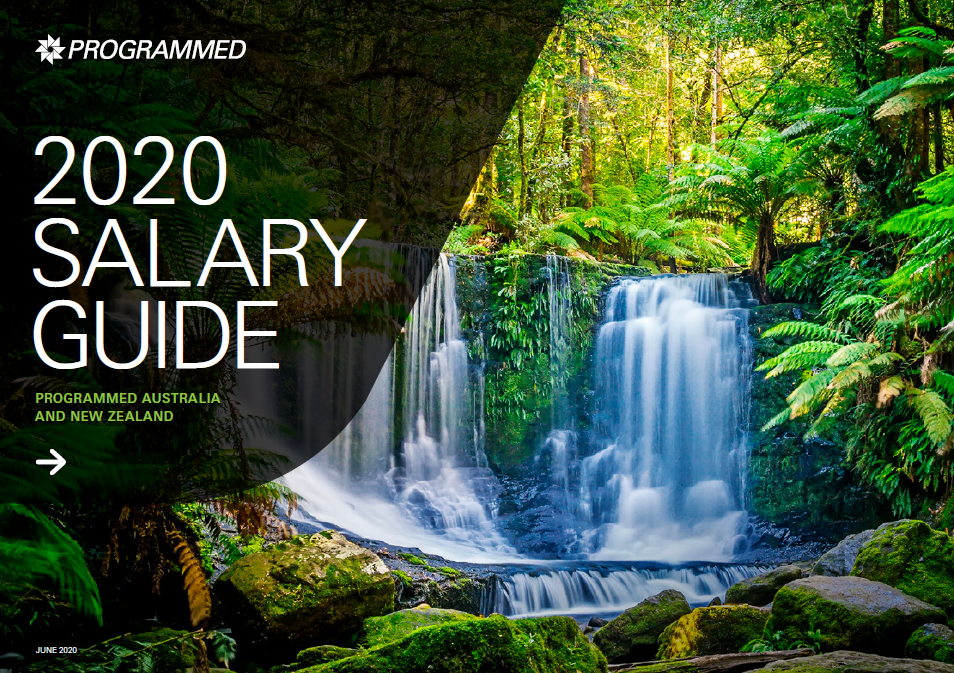 Our 2020 Salary Guide provides an in-depth commentary on some of the key economic issues that will influence the Australian and New Zealand employment landscape as we enter a new world post-COVID-19.
The guide also provides a detailed look at salary levels across a range of roles in key sectors, allowing you to benchmark yourself or your team against other areas of expertise.
Here is a sneak peek of some the key insights from our report:
Australia
Australia has seen its near 30-year run of economic growth come to an end as it enters a technical recession.
Unemployment forecast to peak at 10%
Business investment and home building forecast to dip
Lasting impacts on tourism, travel, international education and entertainment sectors
Property prices to weaken
New South Wales
The powerhouse NSW economy will slow markedly despite a massive infrastructure program. COVID-19 prompts wide-ranging review of state taxes and charges.
Australian Capital Territory
The national capital's recent outstanding economic performance has dimmed but could recover quickly once COVID-19 restrictions are lifted. Real public sector wages remain firm, with a healthy employment market.
Victoria
Victoria's economy will come to a halt following COVID-19 lockdown despite record capital works program. There will be winners from government spending on schools, social housing, roads, rail and tourism.
Tasmania
Tasmania was growing at its fastest rate in a decade ahead of the COVID-19 pandemic, but it's now set for an economic slowdown. The path to a sustained recovery will rest on a return to the proven strengths of agriculture, aquaculture, events and tourism, as confidence resumes across the country.
Queensland
Natural disasters and COVID lockdowns have caused economic activity to stall but there will be big spending on key infrastructure projects ahead of October state election.
South Australia
New energy and defence projects are helping insulate the state from the worst of the economic downturn. Renewable energy, defence and space industry projects to diversify the local economy.
Western Australia
The state has avoided the worst of the COVID-induced recession and will experience a relatively mild downturn. Higher iron ore prices are boosting mining investment.
Northern Territory
The Territory's relatively small economy will not escape the global downturn, but its energy exports may prove a lifeline. Growing defence capability and investment will also see up to 2500 personnel deployed locally.
New Zealand
The country contained the coronavirus but is paying a heavy economic price following widespread business shutdowns.
Economic growth to fall sharply
Unemployment to peak at almost 10% in late 2021
Accommodation, tourism and construction hardest hit
Auckland
New Zealand's biggest city will probably have greater exposure to the COVID slowdown following restrictions on travel, tourism and immigration, but it also has a big pipeline of infrastructure.
Christchurch
The Canterbury region has come to the end of its post-quake construction and will need new work to boost activity. Home prices expected to fare better than other areas.
Wellington
The national capital is expected to weather the COVID slowdown better than other parts of the country, with GDP and jobs to ease but not crash. Government sector has been largely unaffected by COVID-19.
Click here to download our 2020 Salary Guide today to find out more! Or talk to one of our consultants who can talk through how to use the guide to improve your attraction and retention strategies.