New construction isn't the only way to accommodate growth. Even with a limited budget, creative re-purposing of internal spaces or a new colour scheme may be able to give you not just one but multiple new areas equipped to give you the competitive edge.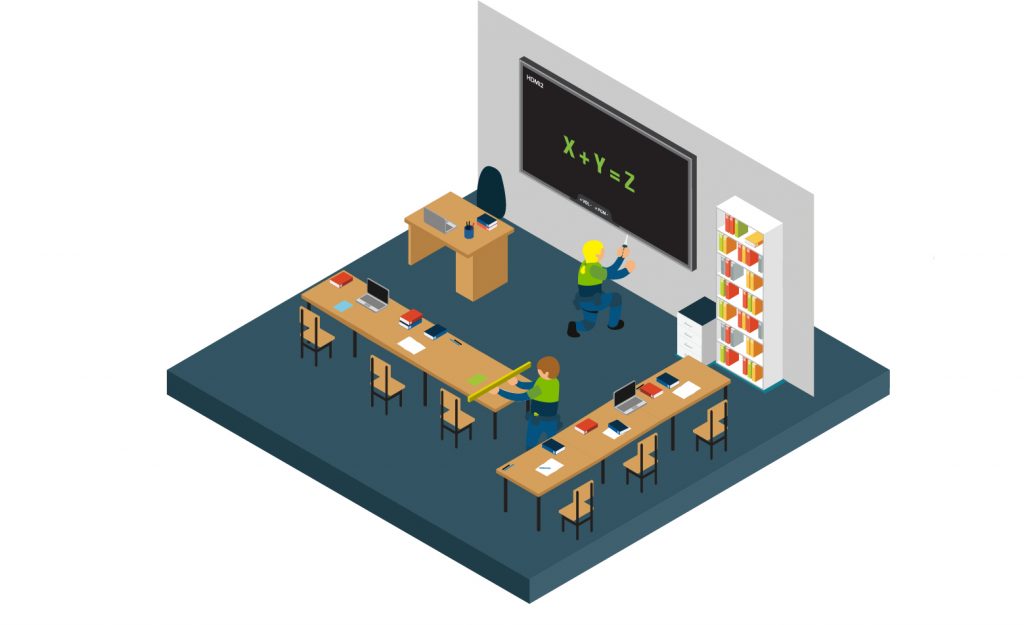 To give a fresh vibe to interior areas, consider a new coat of paint. This cost-effectively achieves a new environment, which educators know can positively impact students. For the correct palette, think beyond aesthetics or trending colours and look at function – and the age of your student body.
Colour is known to influence moods, but did you also know primary school students prefer warmer tones while high school students cooler hues? So choose appropriately, says Frank Mahnke, architect and author of Colour, Environment, and Human Response, which outlines specialist use of colour and its effects.
Apart from a reinvigorated environment, repaints can also yield surprising financial benefits.
Typically, as properties age, they decline at an accelerated rate. The cost of a simple repair could double or triple significantly in just a matter of 10 short years.
Repaints, particularly when incorporated as part of maintenance, routinely check walls and substrates for cracks, water ingress and rust, resealing these before painting commences. In being able to identify and address the need for repairs early on, repaints can stave off structural damage requiring costly rectification.
Meanwhile, if already emptying classrooms for a repaint, why not capitalise on the opportunity to create more spaces as well as improve the quality of your facilities too?
Create wider spaces for collaborative learning by breaking down walls, yet maintain the agility to compartmentalise areas for quieter lessons with flexible walls. (For ideas on reusing spaces and how to identify them, see here).
You could also introduce new technology. Interactive whiteboards, moveable trolleys, and more computer spaces recalibrate the way your school engages and educates a generation hard-wired to technology.
Seize the opportunity to rejuvenate your school's interiors and take it to the next level. Get ahead of the competition, and save money with these concurrent works.
A company like Programmed provides bespoke services able to help you with multiple aspects of interior makeovers such as painting, space refurbishments, audio visual and electrical works. We even have an internal design team to help you visualise your upgraded space before you invest.
Contact us today and see what you can achieve for your school.
Click to read more about…