Otago & Southland
The Civic Theatre is one of Programmed Property Service's iconic sites in Invercargill.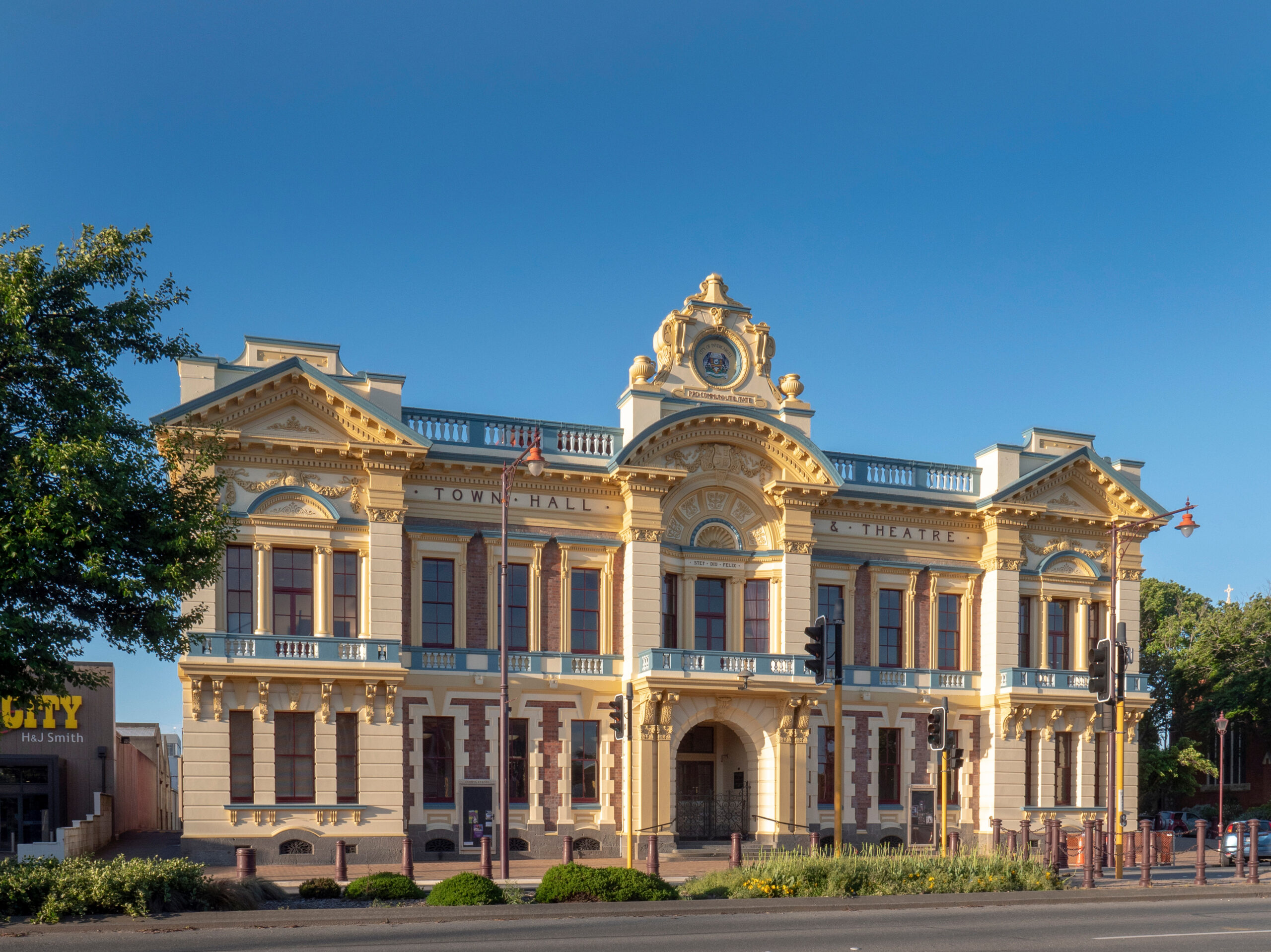 Otago & Southland Property Services Office Information
Dunedin Office:
Location: 46 Cresswell Street, Dunedin, Otago, 9016
Contact Number: 03 477 5400
Office Scope: We cover the entire Otago region including, the Lower West Coast (Westland) to as far as North of Franz Josef Glacier 
Invercargill Office:
Location: 48A Spey St, Invercargill, 9810
Contact Number: 03 214 1452
Office Scope: From as far as Clinton to Kingston
Our Dunedin office boasts a local presence of more than 27 years, and our Invercargill office has been in the community for 21 years. Both offices are full-service branches that offer end-to-end painting and maintenance services. We have locally based painters and project management teams, meaning we can offer the benefits of local knowledge and fast turnarounds.
Having one of the largest teams in these areas means we can get large jobs done quickly to minimise the inconvenience. For you, that means you will get your property looking superb in next to no time! Service is professional and outcomes are always just as you would want them.
Otago Iconic Projects:
We couldn't be prouder of the iconic sites and lasting partnerships our Dunedin team has worked.
Here are a few of our sites:
Scenic Southern Cross Hotel, Fable Hotel
Dunedin City Council – Dunedin Train Station, Early Settler Museum, Port Chalmers Library, and various other buildings
Otago Museum, Central Otago District Council – various buildings in the Maniototo district
Otago University – various Halls of Residence buildings, Otago Polytechnic – the exterior of Campus
Kavanagh College
Tahuna Intermediate School
Dunedin International Airport
Tolcarne Boarding Residence
Scenic Hotel Queenstown
Te Wanui Forest Retreat – West Coast
Invercargill Iconic Projects:
We couldn't be prouder of the iconic sites and lasting partnerships our Invercargill team has worked.
Here are a few of our sites:
Southland Girls High School – The biggest wooden school in Southern Hemisphere
Invercargill City Council – multiple sites including, Civic Theatre, Splash Palace
Fonterra Edendale
Pascoes Property Ltd – Biggest commercial owner in Invercargill
Southland Catholic Primary Schools – St Patricks, St Josephs, St Theresa's
South Port Bluff – Multiple buildings on the site – Sterling Point Lighthouse
Splash Palace – Exterior of Invercargill's Pool Complex
Southland Country Schools – Hillside, Woodlands, Otautau, Glenham, St Teresa Bluff
Real Journeys – Multiple sites in Fiordland and Stewart Island
Otago Manager:
Tony Weir is an experienced and inspiring Manager. He has over 38 years of industry knowledge spanning from the early '80s.
Tony is passionate about delivering great customer service and quality workmanship to all projects and has been with Programmed for around 30 years. Tony has experience in all aspects of the trade from domestic, commercial, and industrial coatings. He began his journey with Programmed in Perth (Australia) as a trade painter in 1989 and has had numerous roles within the Programmed Property Service business over many years and started his current role as Branch Manager in 2006.

Contact Tony Direct On:
D: +64 3 477 5400 M: +64 21 748 047
E: tony.weir@programmed.co.nz
Invercargill Manager:
Mike Petas is an experienced and inspiring Manager. He has been with Programmed for three years and has 15 years of industry experience. Before joining Programmed, Mike was working for Lion Breweries, Watties, and Coca-Cola – this background well equipped him to deal with the fast-paced service-related construction industry.
He is passionate about providing quality outcomes for all customers – big and small and commits to getting all staff home safely.
Mike prides himself on his attention to detail, commitment, and for going the extra mile for all our customers.
Contact Mike Direct on:
M: 021 811 573 D: 03 214 1452
E: Mike.Petas@programmed.co.nz
Meet some of our Invercargill staff: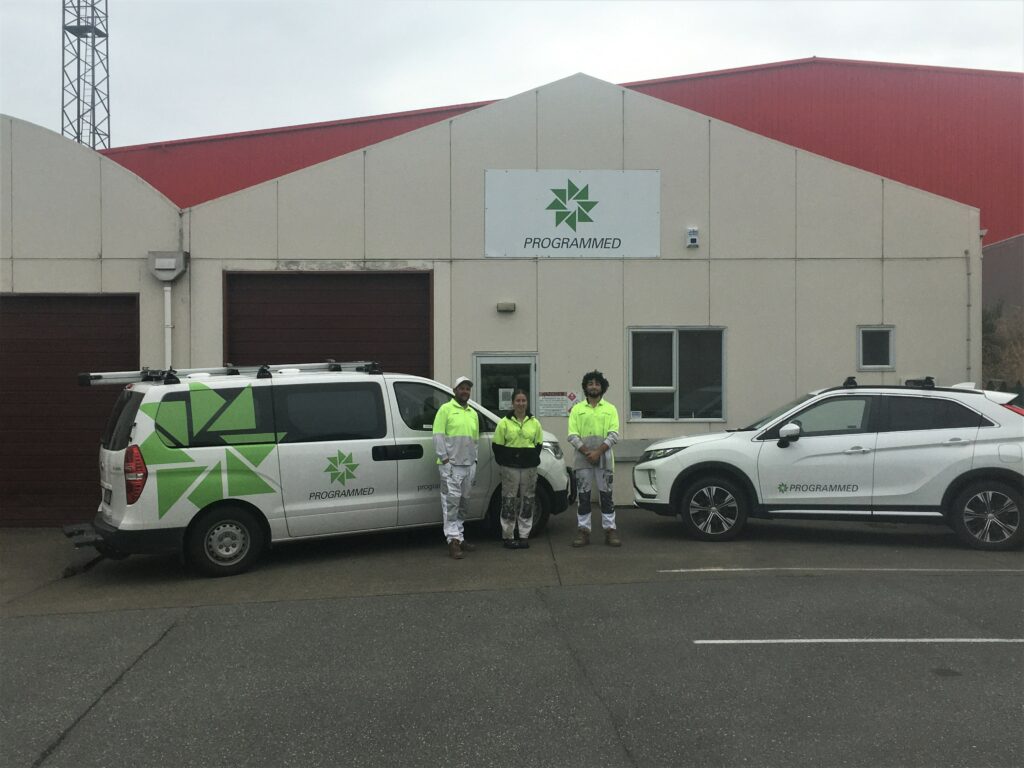 It looks like you're based in Australia. Would you like to visit the Programmed Australia site instead?