Waikato, BOP & Gisborne Offices
Agrodome is one of Programmed Property Service's iconic sites in Rotorua.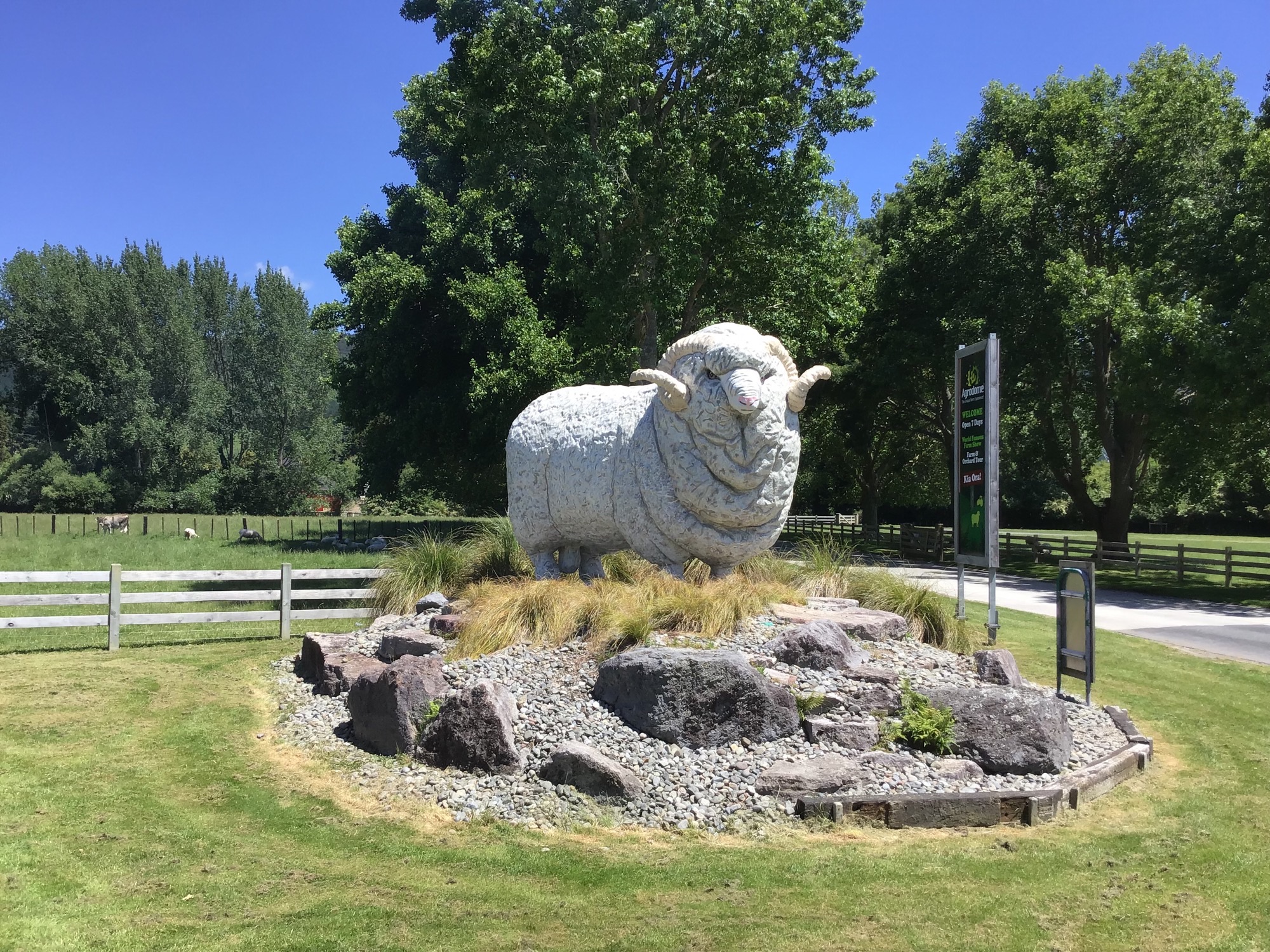 Waikato, BOP & Gisborne Property Services Office Information
Office Information:
Bay of Plenty (Tauranga) Office:
Location: Unit 4, 48 Aviation Avenue, Mt Maunganui, 3116
Contact Number: +64 7 575 3358
Office Scope: From the Coromandel Peninsula to the wider Bay of Plenty, including South Waikato.
Bay of Plenty (Rotorua) Office:
Location: Unit 3, 55 Marguerita St, Fenton Park, Rotorua, 3010
Contact Number: +64 7 343 9160
Gisborne Office:
Location: 155 Carnarvon St. Gisborne, 4010
Contact Number: 0212421879
Office Scope: From Wairoa north, up the east coast, and inland to Te Urewera.
Waikato (Hamilton) Office:
Location: Unit 2, 86 The Boulevard, Te Rapa Park, Hamilton 3200
Contact Number: 07 849 7100
Office Scope: From south of the Bombays to the east of the Kaimais.
Programmed has worked within both Rotorua and Tauranga communities for over 20 years and are situated a mere five-minute drive from both city centres. Our Gisborne office boasts a local presence of more than 10 years, while our Waikato office has had a local presence of more than 28 years.
All offices offer full-service, end-to-end painting and maintenance services. They all take pride in the work that they do for our communities, and this is evident in the high-quality finishes our teams produce. We have locally based painters and project management teams, meaning we can offer you the benefits of local knowledge and fast turnarounds.
Having one of the largest teams in these areas means we can get large jobs done quickly to minimise the inconvenience. For you, that means you'll get your property looking superb in next to no time! Service is professional and outcomes are always just as you'd want them.
Bay of Plenty Iconic Projects:
We couldn't be prouder of the iconic sites and lasting partnerships our Bay of Plenty teams have worked.
Here are a few of our sites where we have worked extensively on interior and exterior painting and maintenance works:
Baycourt Community & Arts Centre
Elizabeth St Flagpole
The Historic Village
Baywave Aquatic Centre
The Beaumont Apartments
Mount Maunganui Hot Pools
Rotorua District Council Civic Centre
The Old Post office – Historic Building
Rotorua Museum- Historic Building
Rotorua international stadium
Rotorua Energy Events Centre
Martha Mine Cornish Pumphouse – Historic Building
Brunton House Bed & Breakfast – Historic Building repaint
Thames Workingmen's club
Fire & Emergency New Zealand
Geological & Nuclear Sciences Taupo
Agrodome
Te Maioha o Parekarangi Youth Justice Residence
Gisborne Iconic Projects:
We couldn't be prouder of the iconic sites and lasting partnerships our Gisborne team has worked.
Here are a few of our sites:
Logan Print
Tairawhiti District Health
Eastern Institute of Technology Tairawhiti
Te Waha O Rerekopuh Area School
Gisborne Boys High School
Te Kainga Whaiora Childrens Village
Waikato Iconic Projects:
We couldn't be prouder of the iconic sites and lasting partnerships our Waikato team has worked.
Here are a few of our sites
Fonterra Hautapu, Morrinsville and Tirau
Hamilton Girls High and their Sonning Hill Boarding Facilities (Interior and Exterior)
Rototuna High School
Fairfield College
Fraser High School
Melville High School
Fairview Motors (Multiple sites) repaints
Oranga Tamariki (youth justice facility)
Bay of Plenty Manager:
As the Manager for Bay of Plenty, Katie Benjamin brings over 13 years of leadership experience spanning multiple industries such as Telecommunications, Marketing, and Glass supply, manufacturing, and installation.
Katie has a passion for sales, customer service, team leadership, and supporting others to achieve success on a daily basis. She excels in analyzing data to identify clients' needs and firmly believes in building relationships based on trust, respect, and understanding individual needs as the key to success.
Katie's values perfectly align with our company's culture, and we're thrilled to have her on our team. Her expertise and passion for leadership will undoubtedly drive success in our Bay of Plenty office.
Outside of work, Katie is a devoted mother to two young daughters and enjoys anything related to cars. She is eager to take on the challenge of continuing her growth in this new industry and is excited to help our clients achieve their goals.
Contact Katie Direct On:
P +64 9304 5792
E katie.benjamin@programmed.co.nz
Gisborne Manager:
Leigh Richardson is an experienced and inspiring Branch Manager. She has 2 years of industry knowledge and completed Supervision in Construction training in 2021.
Before joining Programmed, Leigh had over 20 years of experience in NZ logistics, including shipping and road transport, with positions including Management, Sales, and Customer Service.
She is passionate about people and their well-being; the Gisborne office is a united team with a family vibe and a strong focus on safety. She takes time to talk and get to know all staff, building a diverse, well-functioning team who enjoys their work and produces excellent results.
"Success isn't about how much money you make; it's about the difference you make in people's lives."
After deciding to move home following her career in the shopping industry, Leigh has been the Napier Branch Manager for the past two years.


Waikato Manager:
Adam Donaldson joined Programmed Property Services in 2015 and is our Manager for the Waikato. With over 20 years of experience in the building and construction sector, Adam has built up a very competent team of painting and maintenance professionals with extremely high standards, especially around health and safety.
His expertise across multiple trades has been invaluable to Programmed, which has allowed him to be an integral resource in getting jobs completed safely, on time, within budget, and to a very high standard. Adam and his team strive on high profile, critical deadlines, and high-risk jobs and are equipped to handle any project.
Meet some of our Bay of Plenty staff: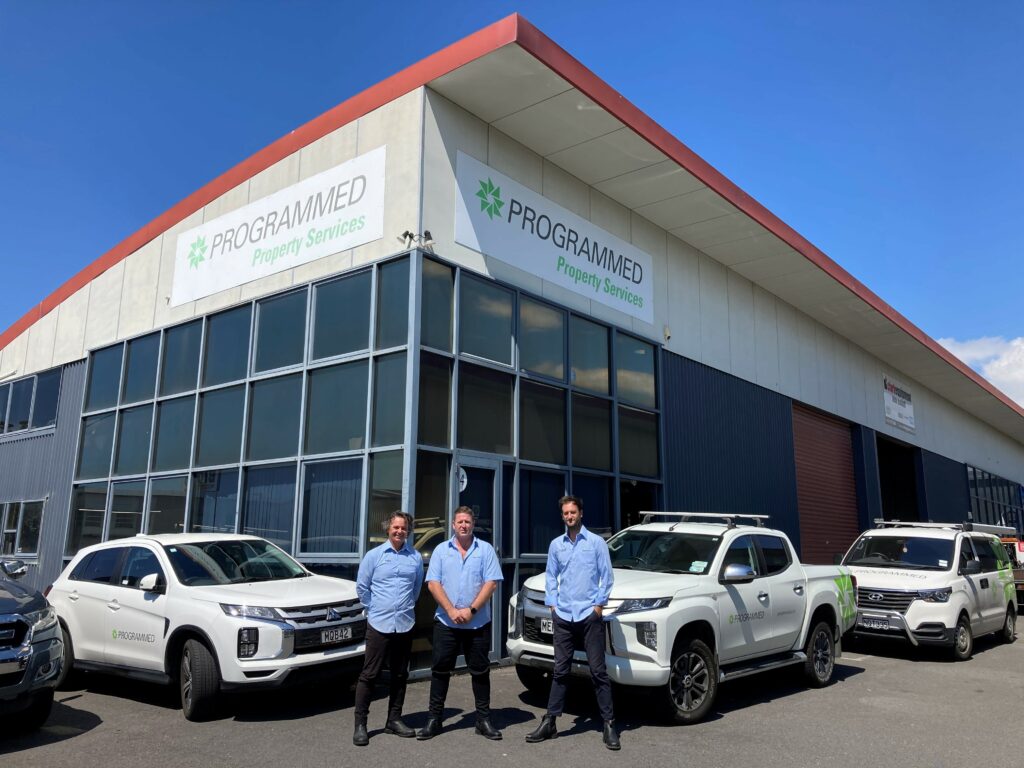 Meet some of our Gisborne staff: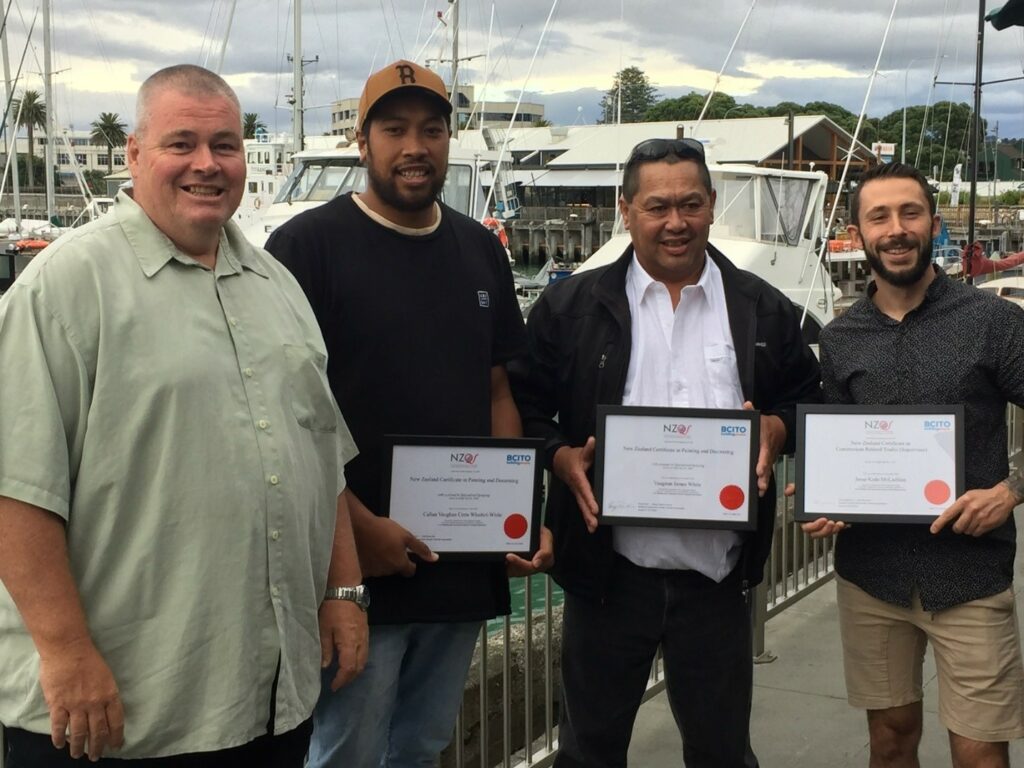 Gary Murray, Business Development Manager and Mikey Stewart, Project Manager from our Waikato office: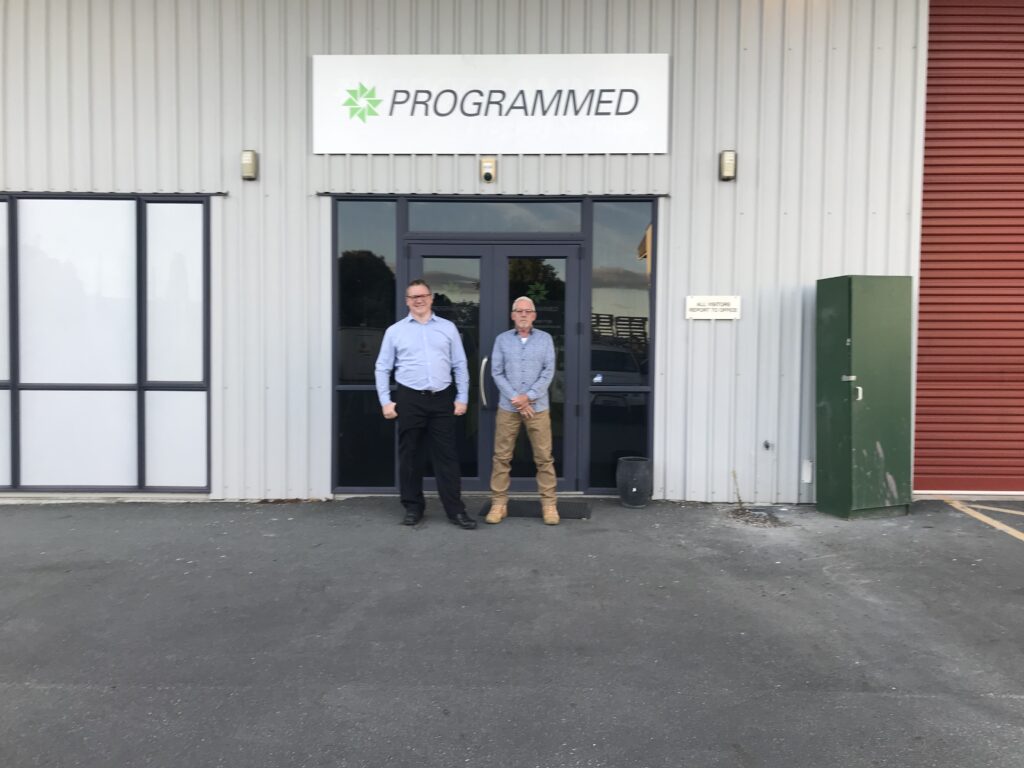 It looks like you're based in Australia. Would you like to visit the Programmed Australia site instead?