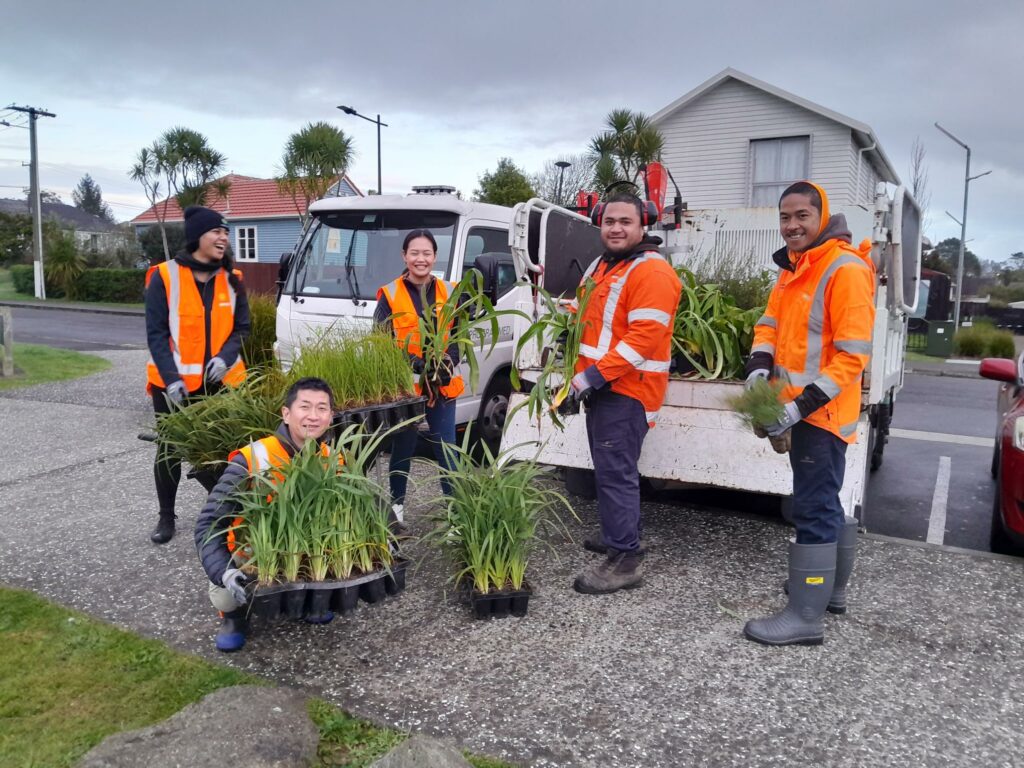 Led by Clarissa, the Finance team took on a new challenge that involved dirt, plants, and a whole lot of teamwork. They joined forces with the Horticulture Parks team to contribute to the annual infill planting program at Waterview Reserve. This initiative, spanning from May to September, aims to beautify Auckland by planting thousands of perennial shrubs, flax, and grasses.
With sleeves rolled up and enthusiasm in the air, the Finance team dived headfirst into the world of horticulture. Under the guidance of Tevita and Frank from the Horticulture Parks team, they learned the ropes of planting, nurturing, and caring for the greenery that adds life and vibrancy to Auckland's landscapes.
Over the course of the morning, the Finance team didn't just gain a greater appreciation for gardening; they also walked away with a deeper understanding of the challenges faced by their fellow colleagues. From the sun's heat to the intricacies of proper planting techniques, they experienced firsthand the dedication required to maintain the city's green spaces.
But it wasn't all about hard work. Laughter, camaraderie, and shared experiences filled the air, exemplifying the essence of teamwork.
As the Finance team returned to their desks and spreadsheets, they carried with them more than just memories of a day spent outdoors. They carried a sense of unity, a newfound perspective, and a reminder that collaboration can take us to unexpected places – even to the heart of a garden.
So, here's to the Finance team for embracing growth in more ways than one, and the Horticultural team for sharing their knowledge with their teammates. Your collaboration, stepping into new environments, and learning new things is a testament to the power of teamwork, and your smiles remind us that every endeavor can be an opportunity to both Work and Smile.