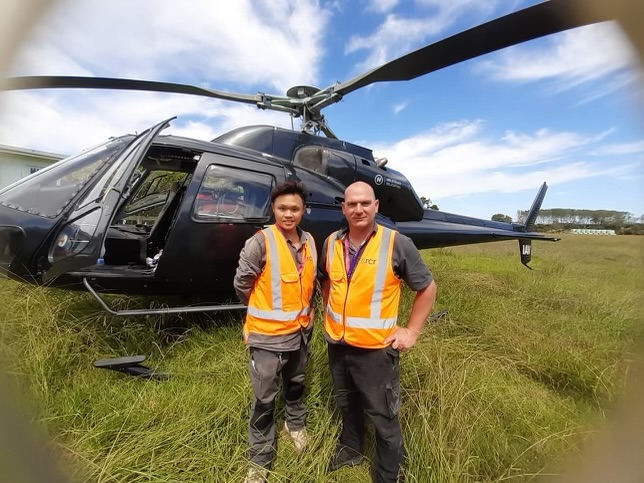 Programmed Facility Management was appointed by Chorus to run its Facilities Management Services in July last year. During the bad weather events in the early part of the year, Chorus, and Programmed, along with Programmed subcontractor RCR, went to great lengths to help maintain network services despite floods, slips, limited access, dangerous winds, and other extreme challenges.
Chorus partnered with Programmed Facility Management to bring together Power and Building Services & Property Maintenance functions into a single supplier. The collaboration aimed to enrich asset data, develop asset management strategies to suit organisational needs, and provide better services to customers. With the transition to Programmed, Chorus sought to expand resources, and achieve a more coordinated response.
During the recent weather events affecting most of the Upper North Island, especially Auckland, Coromandel, and Hawkes Bay, the coordinated response and collaboration between Chorus, Programmed, and RCR proved valuable. They all worked together to pull different resources, to access tracks, buildings, and electrical trades, for a quick response to power outages and faults. With limited access to sites and vehicles and under challenging conditions, the teams were committed and, at times, tracked through waters, carried diesel jerry cans to top-up sites until mains power could be restored, accessing source sucker trucks and helicopters in scarce times. Technicians also engaged with other providers and local farmers, which also played a vital role in quickly resolving issues.
Nathan Carleton, Chorus Building Services Manager, highlighted that the collaboration across all property maintenance and field services, and the coordinated response, proved valuable to ensure the right people were turning up in the right order to get services back online quickly.
"Programmed offered an integrated asset management solution that aimed to visit the site less often but achieve more at each visit by integrating the supply chain and improving the scheduling of activities.
During the storms, Programmed coordinated emergency response to power failures and flooding events, ensuring that services could be restored effectively."
Stephen Hall, Programmed Facility Management Senior Contract Manager, said that during the storm, coordination of the response was quickly achieved through an integrated call centre operating on and offshore 24/7, as well as direct communication between their vendor network, operations managers, and the Chorus "RNOMs."
According to Brendon Pearson, RCR Contract Manager, their staff and sub-contractors were put to the test during Cyclone Gabrielle, which was the most destructive event they had encountered. He said, "we worked tirelessly in very challenging conditions to restore power and supply back to the exchanges, ensuring that people could communicate with the rest of the country."
This collaboration during the storm response highlights the importance of working together during extreme events. The successful outcome of the response effort shows how coordination and communication can help overcome challenges and restore services to impacted communities quickly and efficiently.
Following the events, a post-analysis was done, which revealed opportunities to do better next time, and the team is working on forming a view of what can be improved. The team is already seeing some improvement, with new access card requests coming through and more regional resource capability being built.
Overall, the recent weather disasters in New Zealand brought out the best of Chorus, Programmed, and RCR's partnership, with the team overcoming extreme challenges to maintain building infrastructure to support telecommunication services to New Zealand and emergency services on the ground. The collaboration and coordination worked well, and the team has taken the lessons learnt to implement improvements for future disaster responses.