The Programmed Dashboard is an industry-best automated time and attendance capture system and reporting tool that is streamlining and transforming workforce management.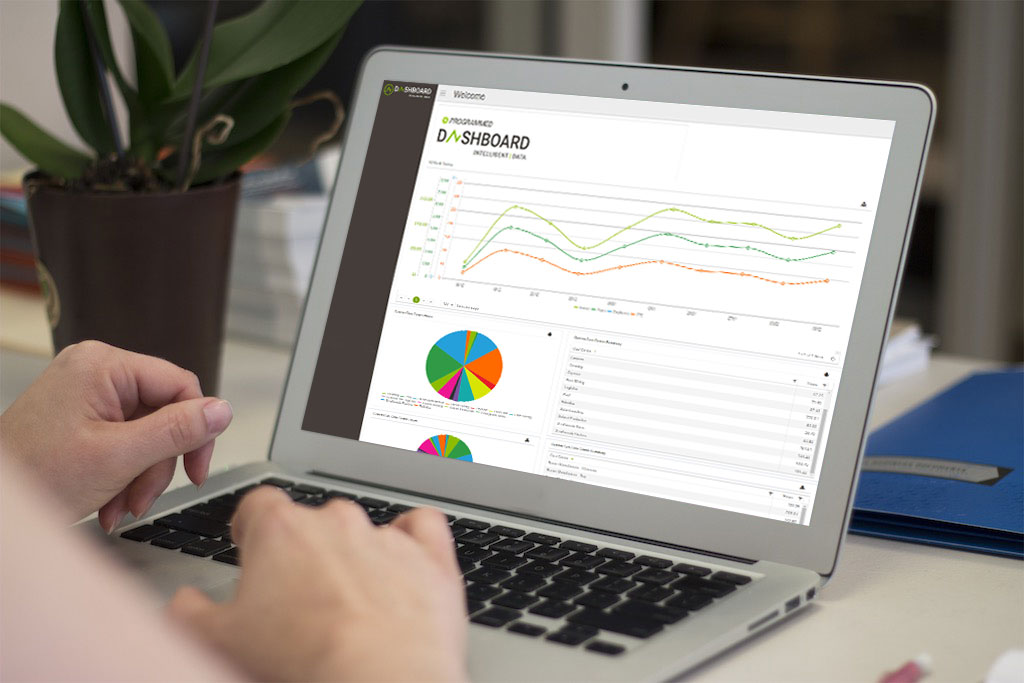 Automated time and attendance capture through the Dashboard reduces many administrative processes that come with managing large workforces. Rather than chase paper-based timesheets, our customers can view current and future rosters, view and approve shifts in real-time, and get visibility over all employees on site in real-time; all in one system.
With time and attendance information in one place, and the flexibility to split hours across multiple departments and locations, the Dashboard provides our customers with better visibility of rostering and spending patterns. Self-service or scheduled reporting in the Dashboard means that our customers have access to a variety of reports at any time. This allows for faster analysis and decision making and helps identify potential efficiencies and cost savings that we can work together to help solve.
A customised solution
Every business has their own productivity goals and faces their own challenges. We work collaboratively to understand each business and how we can tailor the functionality of the Dashboard to help achieve productivity and workforce goals.
Dashboard's role in helping achieve Zero Harm.
Dashboard customers can access their safety metrics for each site (including injury frequency rates), receive alerts and notifications for incidents, and review safety trends. We can also better manage fatigue in employees with alerts at set intervals showing which employees are getting close to reaching their maximum working hours.
Success Story
Managing complexity with intelligent data for a leading FMCG manufacturer
This large food manufacturing company, had specific and complex requirements for rostering, time and attendance and invoicing, to manage the 170 plus employees they have on their site per week.
Customer requirements:
Track roster changes in real-time;
Timesheet allocations to multiple departments for every employee
Track costs per department (cost centres) per week by invoice
Generate weekly purchase orders
Our Operations and Automation teams worked through these requirements with our customer and by implementing the Dashboard, we delivered:
Real-time roster management by linking our rostering system and the Dashboard to provide to-the-minute roster updates including as and when employees clock on, absentee and ad-hoc vacancies. Also, Supervisors can filter by Department, date and time to see a live updated roster at start of shift.
Flexible time and attendance management using clocks installed on-site; employees can select their department prior to clocking on and at any time during their shift, they can select a new department from the clock if they need to transfer to another department.
Intelligent invoicing using the Dashboard's ability to capture hours worked per department. Each department's hours are processed through payroll as a project code and available on the weekly invoice. We also consolidated all the project codes onto one invoice, streamlining the customer's requirement to create a purchase order per invoice. Using the real-time data of hours approved by our customer in the morning, we were able to provide an indicative cost breakdown by the afternoon for creating their purchase order, which is then sent to Programmed to assign to their invoice. Our customer is also able to access all this invoicing information through detailed reports in the Dashboard that can be broken down into total by Department and Project code.
With Dashboard, our customer has not only had all their complex needs met, they now have a clear picture of their scheduling requirements and forecasted allocations by department, and access to this data helps them enable greater operational and financial management.
---
The Programmed Dashboard is available to all Programmed customers.
To find out more about implementing the Programmed Dashboard on your sites, speak to your Account Manager or contact us to hear more.