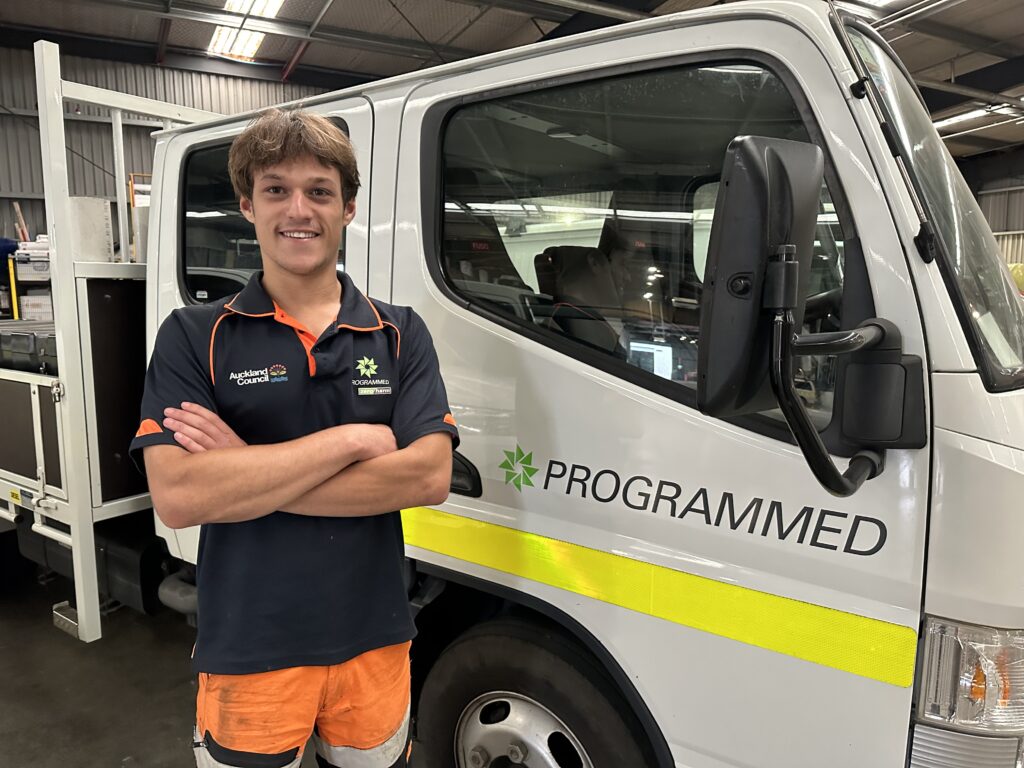 Programmed Facility Management New Zealand is delighted to share the success story of Kamal Mcentee Amziane, who recently received a scholarship from the Facilities Management Association of New Zealand (FMANZ) Foundation.
Kamal was previously awarded the Keystone Trust study award in 2019 and completed his Bachelor of Property Degree at the University of Auckland at the end of 2021. Despite struggling to find opportunities in real estate due to the housing market downturn, Kamal obtained his forklift license and started working in a warehouse. It was then that he was introduced to the field of facility management (FM) by one of our team members, and Kamal found that he was drawn to this field.
With no previous experience in FM, Kamal was introduced to FMANZ CEO Jo Duggan. Jo informed Kamal about the FMANZ Foundation cadetship scholarship, which not only offered him a chance to gain work experience but also provided an opportunity to pursue post-graduate studies simultaneously. Programmed'sSam Hall, Senior Account Manager offered Kamal a position within our team, where he has been working since early January. Kamal has been enjoying the hands-on aspect of working with our waste management team.
We are thrilled to announce that Kamal has been awarded the FMANZ Foundation cadetship scholarship to study a post-graduate diploma in FM at Massey University. Sam says, "Programmed will design a 'time in industry' plan that ties in with Kamal's study modules and subject areas as best as possible – his time with Programmed will be fruitful both in terms of his contribution to ACC and also serve to create collateral and practical experience he can use for his course and assessments moving forward."
Kamal is a focused and driven individual who is committed to making the most of this opportunity. He is excited to be exploring a career in FM, which he had never considered before, and is enjoying the work he is doing with Programmed.

"Everyone has been helpful and have taught me a lot! I have been given a real insight into FM and have been given the opportunity to do a bit of everything such as flood relief, waste management, sanitisation and also worked with the greens team," he said.
We are proud to have been a part of Kamal's journey, and we wish him all the best for his studies and look forward to watching him grow.