Programmed Sustainability are proud to have been announced as a finalist in the HVAC&R industry's most prestigious awards, the AIRAH Awards 2015.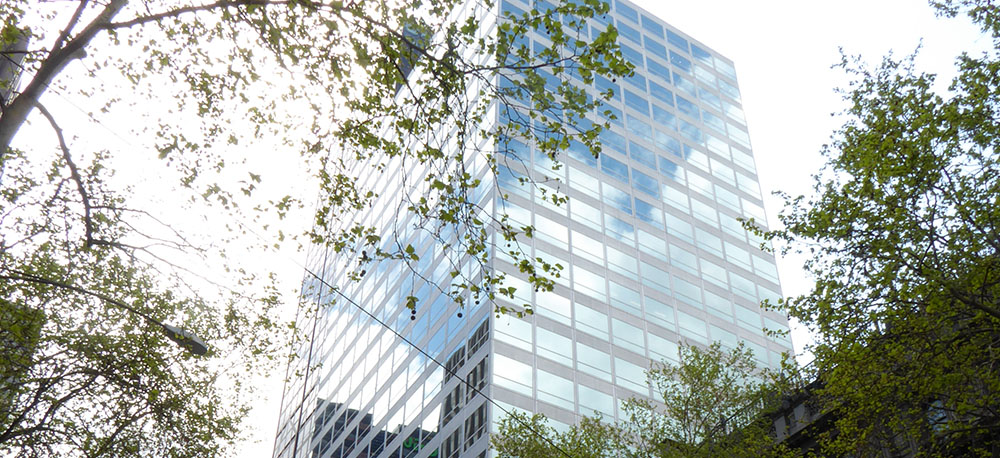 The Energy Efficient Upgrade project conducted on 114 William St, Melbourne resulted in a nomination as a finalist in the Excellence in Sustainability category.
Our work at 114 William St involved evaluating and delivering a number of energy saving initiatives for the building's owners and property managers. This included a reduction in overall energy consumption, reduced ongoing reactive maintenance costs and improved air and comfort quality.
Most notably, the building's NABERS rating was upgraded leading to increased building valuation and marketability. New lighting controls, pumps and motors, as well as a Bueno Smart Buildings System was installed with assistance from Airmaster Australia. This system analyses a wide array of data to identify and suggest areas for improvement. Such applications are essential in contributing to long term maintenance and improvements to the energy performance of the building.
A complete base building energy metering system was also installed and commissioned, providing real-time energy use trends and alerts to the building manager.
Leigh Melbourne, Capital Markets Colliers International National Director, said "The report developed by the Programmed team, plus the subsequent works executed on 114 William Street, resulted in the building achieving a higher NABERS rating, increased tenant retention and interest from potential buyers. The valuation of the building has increased considerably."
The Excellence in Sustainability award gives recognition to Australian initiatives that have contributed in making advancements to the sustainability of HVAC&R industry or systems. The initiatives range from new refrigeration installations to delivery of services or development of new systems.
Industry recognition like the AIRAH Awards help to raise the bar across the HVAC&R industry and inspire a continuous desire to improve best-practice standards.
"In past years we've showcased the industry's best, and we hope that through continuing to recognise excellence, we encourage the wider industry to strive for high standards of achievement," AIRAH CEO Phil Wilkinson.
The AIRAH Awards 2015 Presentation Dinner will be held on Thursday, November 26 at Luna Park, Sydney, where winners for each award category will be announced.
Wish us luck!