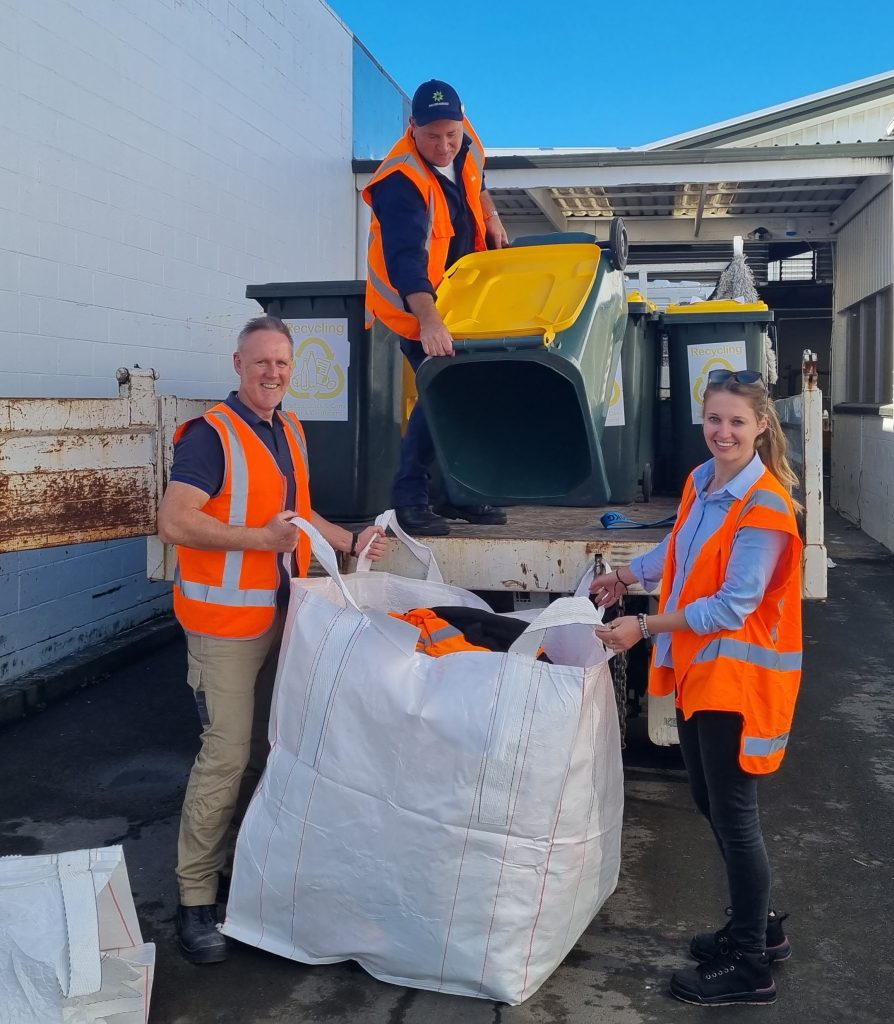 During the first quarter of this year, Programmed purchased Auckland Council's Amenities and Infrastructure Maintenance Services (AIM Services), transitioning more than 270 AIM Services staff members to Programmed. 
Following the success of the transition on April 4, Programmed was busy collecting AIM Services old personal protective equipment (PPE) which in the end equated to 13, 240L bins, or 387kgs of clothing!
Being an environmentally conscious company, Programmed has worked to determine what could be rebranded or needed upcycling.
Partnering with Upparel – a company that reuses, repurposes, and recycles old clothing, Programmed have been able to divert waste from landfill and repurpose it by turning it into cotton fiber strands which are then turned into insulation, and used in things such as pillows, packing, and when layered, wall insulation.
Programmed's National Health and Safety Manager, Jay Ferguson notes that it has been a team effort with regards to Programmed's continued environmental commitment. Across New Zealand, it is understood that more than 220,000 tonnes of textiles end up in New Zealand landfill each year – about 44kg per person! 
"Programmed are always looking for opportunities to reduce our environmental footprint both directly and indirectly. This is one of the many opportunities we have in the pipeline to create a better world, and we are excited to be giving this PPE (in partnership with Upparel) another use."
Did you know? According to nzherald.co.nz, almost half the 220,000 tonnes of New Zealand landfill are made up of carpet. Clothes make up 5-6 percent but produce about three times their weight in greenhouse gases, contributing to 30 percent of C02 emissions annually.