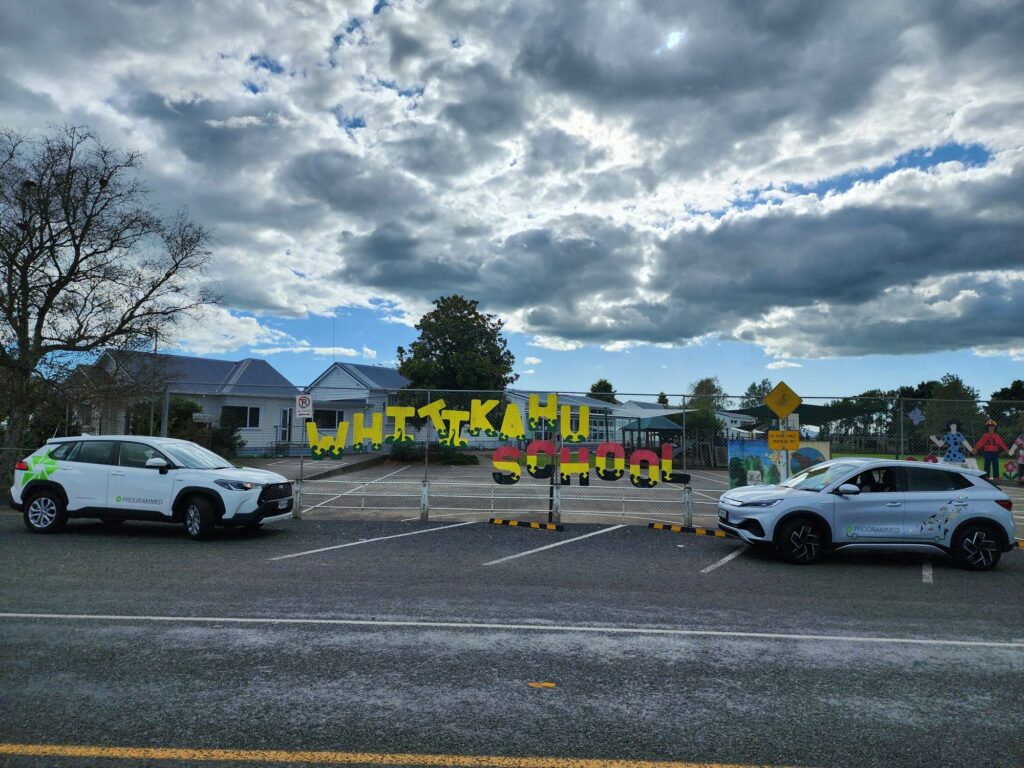 Programmed is excited to unveil some of our newest fleet members – the BYD Atto 3 and the hybrid Toyota Corolla Cross. We know that reducing our carbon footprint is vital to ensuring a sustainable future, and we are thrilled to be taking steps towards this goal with these eco-friendly vehicles.
The EV is a zero-emission, all-electric vehicle that is perfect for businesses that are passionate about sustainability. With a range of up to 440km (extended), it is ideal for almost all trips a conventional vehicle can achieve, and it does so in style. On the other hand, the Toyota Corolla Cross combines a petrol engine with an electric motor to reduce emissions and improve fuel efficiency. It is an excellent choice for those who want to minimize their carbon footprint while still enjoying the benefits of a traditional vehicle. This beauty is perfect for our rural and longer commutes.
At Programmed, we are excited to be contributing to a cleaner, greener future. Our new additions (and those to come) to the fleet are just one way we are taking action towards achieving carbon neutrality by 2030. So why not join us on this journey towards a better future? Let's create a world that is not just sustainable but also exciting and full of possibilities.