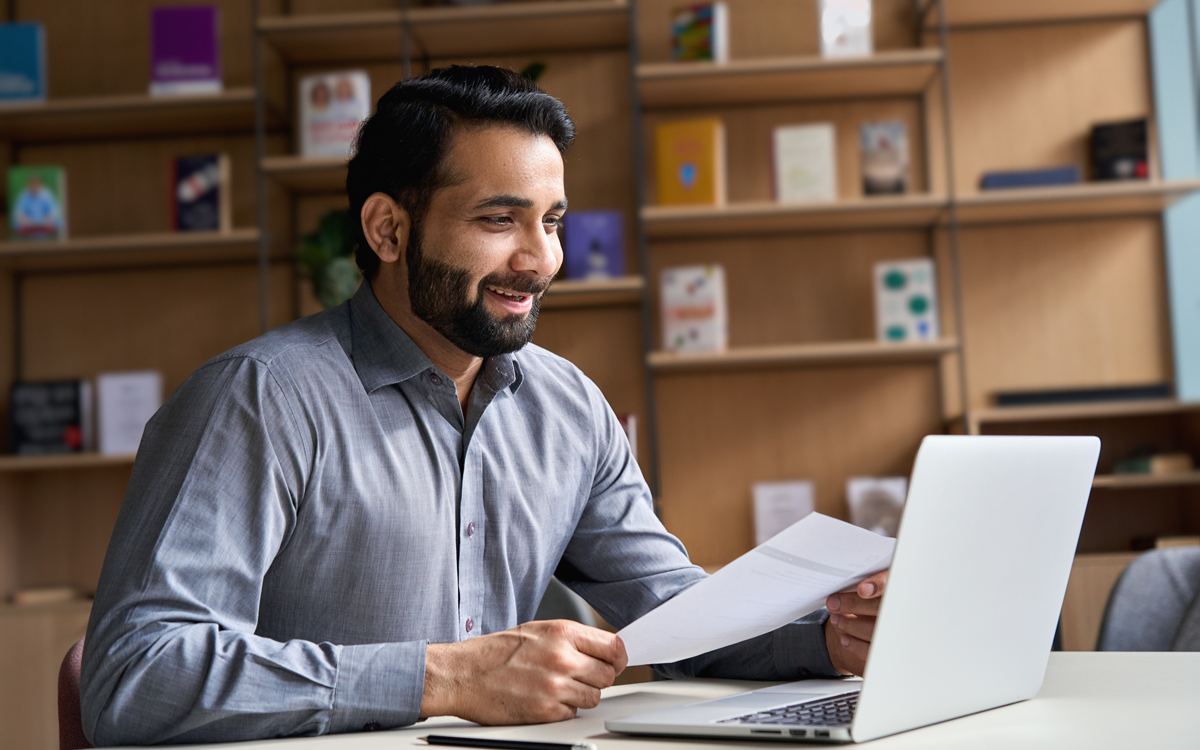 When applying for a new job, there's a lot that more that goes into landing that new position than just your resume, but as it's usually the very first thing a hiring manager sees, it's undoubtedly important. A good resume can get you an interview where you can then sell yourself and see if you're a good fit for a company, while a subpar resume can mean your application won't even make it to your would-be boss.
Short and simple
With nearly all job applications now submitted online, the need to have an A1 resume has never been greater. The goal of a resume is to get you a phone, video or in-person interview. If you make it to the interview stage that's when you can flesh out your experience and expand on areas mentioned in the document, however, the resume itself should remain as simple and concise as possible as well as be neatly structured. Many hiring managers also prefer resumes without a photo. The best resumes can fit onto one or two pages. If your resume is longer than that, chances are you are including some unnecessary details.
Content to include:
Key skills
Make sure to include any skills in your resume that you possess that were called out in the job ad. Applicant Tracking Systems (ATS) scan resumes for keywords against the job ad and many resumes never even get seen by a human unless they earn a good enough score. So making sure your resume's skills align with what the ad is calling for is vital.
Achievements
This section offers you the opportunity to display what made you great at your previous jobs. Try to add at least three relevant accomplishments and ensure to use examples of work with tangible benefits or results while avoiding vague statements.
Education, qualifications and licences
Keep it concise by listing the qualifications and licences, year of completion, the institution's name, and location if abroad. The expiry dates of any licences is also a good idea to include. Only add more information such as courses and grades if it's relevant to the position you're applying for.
Work experience, duties and responsibilities
This is where you can expand on what you did in your previous roles. Beginning with your most recent employer and working backwards, include the employer name, your position, both month and year you started and finished, and a list of your duties and responsibilities.
Professional summary
Like the whole resume, this too should be short, sharp and to the point! The summary should describe your experience and achievements relevant to the role concisely, outlining why you're the perfect candidate for the job. This should also be near the top of your resume.
Update regularly
It's a good habit to update your resume when you start a new job, get a promotion, or complete a course. However, just as important as adding things to your resume is deleting things from it. If you're a graduate, having your high school listed under education makes sense, however, if you're ten years into a professional career, nothing before your tertiary education would be required. This applies to jobs you had before and during school as well, unless there is something about the job you're applying for that makes your prior roles, such as customer service positions relevant, they can go.
Final checks
With all the hard work done, don't forget to run a spelling and grammar check on the document. Finally, it's a good idea to ask someone you trust to proofread it to ensure you don't miss anything. After a while of working on your resume you're unlikely to notice any mistakes, so a fresh set of eyes can really help.
The right document format
Many companies use Applicant Tracking Systems (ATS), so it's important to make sure that this software can easily read your resume, giving you the best chance of success. We recommend sending your resume as a Microsoft Word or PDF document. Keep it as simple as possible, and avoid adding any tables or fancy graphics as it will make it harder for the ATS to read your resume.