With the retail arena becoming more and more competitive (especially with online retail thriving), it is now crucial for retailers' decision making to be more people oriented.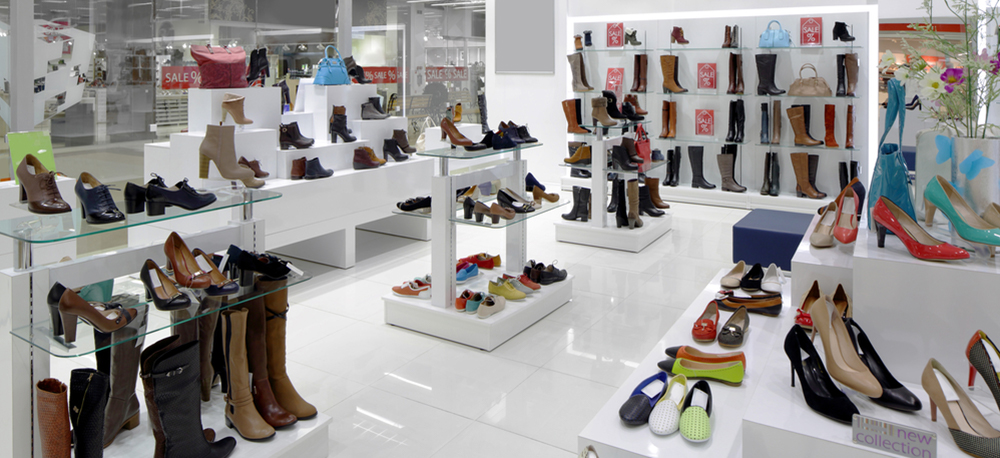 The retailer stands to gain the most if the customer's journey through the premises is strategically laid out for convenience, comfort and to spark intrigue. How the fit outs are used is fundamental to this experience, while leveraged with suitable lighting, signage and flooring.
From the moment a customer steps into a retail environment, their experience is thus significantly dictated by the surroundings (regardless of whether they pop in for a few seconds or for an hour). Each stage of that shopping experience, at each part of the retail floor, is unique and deserves consideration.
The Entrance
This is the first floor area of the store that customers experience (usually the first 10-15 feet from the entrance in an average seized store). Here, your customer transits from the outside world, to yours, while making subconscious judgements about what your business is and what value it has to offer – whether your business is affordable or not, whether they like the lighting, music, walls, flooring, primary and accent colours, fixtures, wall striping, etc. around them. Within these short seconds, they've already formed an opinion on whether or not they will follow through with a purchase.
Interestingly, in this period, customers are less likely to adequately notice things like important product placements or signage.
To The Right
Studies have shown that up to 90% of shoppers have a tendency to turn right as their first move once inside a store. The first wall they see is considered the point where a product can make the best first impression. Take note, this is not a section of the floor where you want a checkout placed.
Take a Walk
Much deliberation should be given to the path your customers take when they stroll around your store. Is it the same route you would like them to take? Strategically placed fixtures and wayfinding signage are great tools at your disposal to ensure that it is. The path should entice them to keep going as well as offer the most exposure to your products. The strategy here will, of course, depend on the size of your store and these path/s you lay out can help to better manage the traffic in the store as well.
Slow and Steady
To get the best possible exposure to your products, you will need your customer to not peruse your store or products at a rapid pace. You have put in a lot of time and effort to your merchandising. Ensure that doesn't go to waste with well-placed fit outs that create "speed bumps" to slow your customer down, and encourage browsing. A slat board, four-way gondolas or unique signage (digital signage is great for this purpose as it adds a modern, sleek characteristic to the store experience as well).
Space and Comfort
Customers are significantly less likely to bend down and reach out for products in aisles where they may brush against someone else in the process. If this is you, your spacing strategy may need a revamp. Personal space matters a great deal in the browsing process. Even a hint of an obstruction can hinder that experience. If the customer or someone accompanying them needs to sit down or wait, it's great to have comfortable seating incorporated to the floor plan. (Again, think smart – place them in a manner where they face what you would want them to see!).
Closing the Deal
The checkout and POS in your store should be placed in a location that aligns with the rest of the layout strategy. The counter size needs to have enough space for customers to keep their items as well as for the store to place products aimed at impulse purchases. Considered leveraging the wall behind the counter? It's a great place to set up an exciting display with new or popular items. Since customers tend to have a short wait at this point, it's also a great spot for signage about your exchange policies or ongoing offers.
All in all, store design is a story of providing the best customer experience and trying new ideas. If your use of store fit outs can accommodate the ever-changing demands of the customer, the results will surely reflect in your sales figures.
And if you're thinking of a major store revamp to push sales, be sure to check out why prototyping is a must.
Curious to find out more about optimally leveraging fit outs for your store's exact specifications? Speak to our team of experts who will be happy to share their decades of experience in this arena!