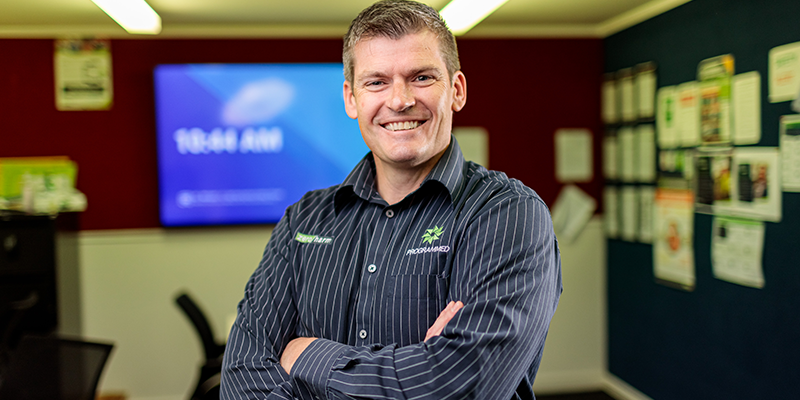 We congratulate James Reynolds from the Health, Safety, Environment and Quality (HSEQ) Team for recently completing his Diploma in Workplace Health and Safety Management (Level 6).
The start
James transitioned into the HSEQ Team when an opportunity arose within the Kāinga Ora contract while completing his qualification.
Over the last two years, James has pursued the Diploma on a part-time basis. As a valuable member of the team with a real can-do attitude, he reflected on his most recent achievement.
James commenced with Programmed as a supervisor for our Exterior Paint Program, noting he was impressed with the safety culture that Programmed portrayed.
The challenge
A short three months later, he became a Health and Safety Representative, where he caught the Safety bug and enrolled in the Diploma of Workplace Health and Safety Management.
James notes that the idea of study for him was "…very daunting…" considering himself as "…not very tech-savvy". He had mainly worked in the trade industry and did not believe he had the skill set required. But that can-do attitude has seen him tackle this challenge, obtaining "…a whole new skill set, that [he] did not think was possible at this stage [of his] life…"
The success
The course has provided James growth within the role and provided "…the tools required…" to be successful in his new trade.
James is grateful for the encouragement and investment made by Programmed to support his professional growth.
He is an integral part of the Programmed team and a valued member of the HSEQ contingent assisting in bringing Zero Harm.