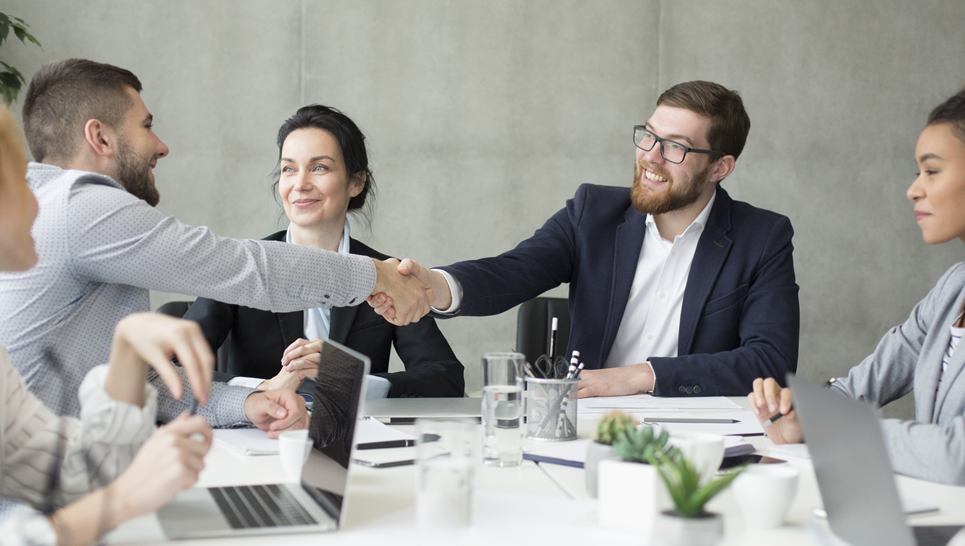 We all know that first impressions count, and unfortunately, they can only be made once. Therefore, there can be a lot of pressure on your first day at a new job. You may not have slept well the night before, be nervous and uncertain what your new office will look like or whether your colleagues will warm to you. Remember, everyone you meet on day one has been there, and you've likely done it before at previous jobs, so just remember that and go easy on yourself.
Research
You'll likely have some time between accepting a job and starting it. Use this time wisely, even if serving out your notice at the old job. You likely researched the company for the interview process, but now is the time to dig deeper, read reports, look up recent projects, news on the company if applicable. It always looks good if you can say you're familiar with things going on at the company on your first day or two.
Be on time
Ahead of your first day, contact your manager or HR and ensure you know your working hours, where you need to be and when. Then on your first day, make sure to allow plenty of time for the commute. If you normally take public transport, think about what you'll do if the trains are down. While people often understand if you're late on day one due to it being an unfamiliar commute, it makes a much better impression if you arrive on time. If you arrive very early, grab a hot drink before contacting your new boss as they may have things to attend to before showing you around. If working from home, make sure to test your internet connection and other technical things and ensure you know how to get any equipment you might need and ensure it's delivered in advance of your first day.
Dress to impress
Make sure you know the dress code before your first day and plan what you'll wear in advance. Make sure your outfit is pressed and clean and have it out ready to go to make getting ready smoother in the morning. If you didn't get to see too many employees when you had your interview, it's best to dress more formal than more casual. It's always better to stick out for being overdressed than under. People expect new employees to be more formally dressed and it won't stick in their minds, however, if you turn up in jeans on day one, everyone will remember, even if you rectify it from day two onwards. If not sure what to wear, a simple internet search for ideas for 'business casual' and other types of dress codes can help. Remember the old adage 'dress for the job you want, not the one you have', and usually, that will involve dressing a little more smartly.
Get lunch with the boss
Day one is all about first impressions and getting to know your colleagues and superiors, and direct reports if you have any. Many companies will have a policy of the boss or team going out to lunch on the first day with a new starter. Remember that while it can be conversational, it's not a standard lunch break. You need to remain 'on' and professional while still relaxing a little bit and building rapport amongst colleagues. If the company doesn't do a welcome lunch, ask your boss, team or reports to have lunch with you. The sooner you can get to know each other well, the better you can all work together. Also, asking people to lunch on your first day shows initiative and that you're not a wallflower.
Don't stress
Starting a new job is a big deal and there's plenty of unknowns and it's natural to be overwhelmed. Someone once said starting a new job at an established company is like joining a hit TV show in season five. An apt analogy but just remember that your colleagues (or co-stars) all had a first day at the company at some point. Also, unless it's your first job, you've likely had plenty of first days before, and you got through them okay. It's important to remind yourself that no one is expected to know everything on day one or to have learnt everyone's name by 5pm.
Ask questions
It's a good idea to be humble when starting a new job. Even if the new job is very similar to the one you've just left, it can be dangerous to assume how things are done. If unsure about procedures and processes, it's always better to ask. If you don't ask questions and are quiet on your first day, your superior might take this as thinking you already know everything, or even worse; a lack of interest.
Don't run out the door
You may have been told your start and finish times, however in an office job for example, it's best not to run out the door at quitting time. As The Muse says in their How to make a first impression on your first day blog, not being the first one out the door shows your colleagues that you're there to learn and not just collect a paycheck.