As modern day society is constantly evolving, the means of communication through exchanging information has also rapidly shifted towards video conferencing.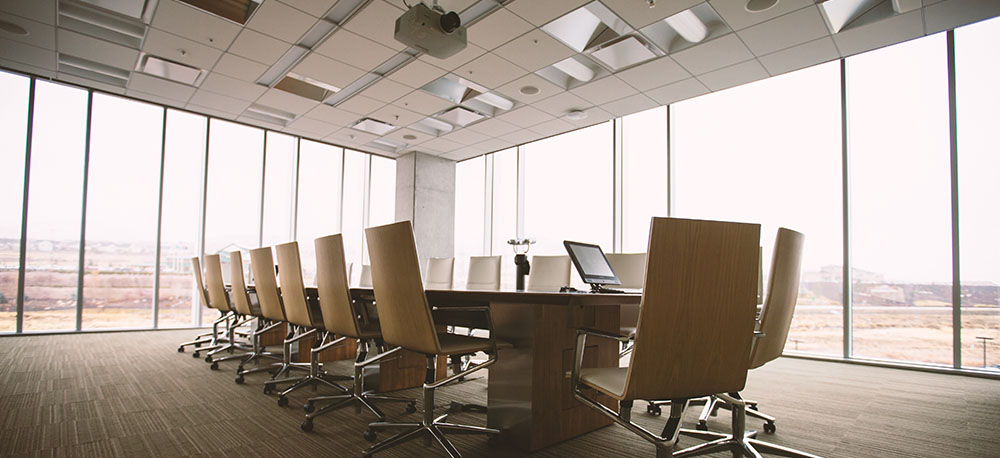 In order to create a successful and professionally-styled conferencing environment, quality lighting can turn an ordinary video call with a colleague or client into a professional business conference.
For those determining what sort of technology should be used in creating the perfect video-conference environment, here are some handy tips that are both low-cost and very effective!
First and foremost, the placement of a light can greatly affect the setting of the room. The best lighting for video work is diffused lighting positioned high and roughly 45 degrees to each side of the camera in front of you. It is quicker and easier to set up a neutral backdrop behind you than to clean and arrange the furniture and acoustics within your office space or board room.
Shadows and backlighting can also make a significant difference to how a subject appears in a video conference. It helps to avoid harsh shadows that can result from overhead lights, as overdoing it may lead to washing out the image entirely.
The key to successfully lighting a space like a boardroom or meeting space is to use similar tricks to professional photographers –using bounce boards that may reflect light back to subjects so that shadows disappear without washing out the subject. The walls of most workspaces are usually white to cream in colour, and therefore make terrific bounceboards.
While traditional fluorescent ceiling creates facial shadows, recent developments have come up with much better solutions. Installing indirect wash LED fixtures can be cost-effective and energy efficient in providing a soft ambient illumination that can be ideal for conference rooms.
Another helpful tip is to consider the type of furniture used while video conferencing. A customer may need to consider whether the furniture can be incorporated into the video or not and if the room light dynamics may be affected by reflective surfaces.
Ultimately, there are many benefits that managers can gain from improving conference lighting. Having access to a lot of power or electricity means that the light can be controlled in a variety of interesting ways. Manipulating the light within the conference room, for example, to make all members of the conference visible can be valuable in big office meetings where collaboration is necessary. Perfecting the right lighting environment for a conference room encourages a professional viewpoint for a consumer looking to invest in the business. The right lighting can make any conference space look welcoming, homely, professional and powerful.
In seeking to assist managers looking for the right video conferencing environment, Programmed Electrical Technologies has placed itself as Australia's foremost provider of totally integrated audio visual, data communications and electrical services. Click here for more information.