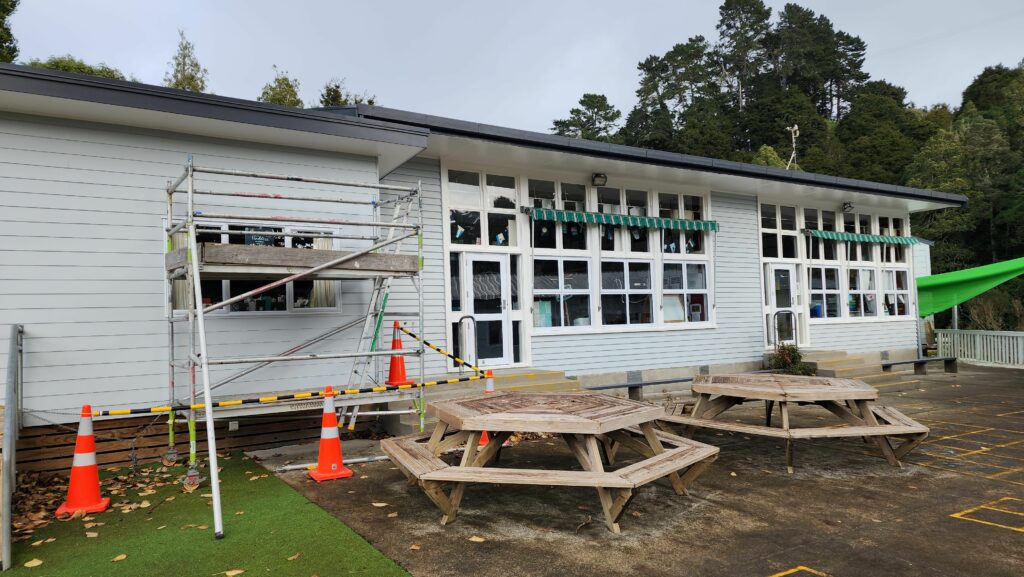 In the world of facility management, innovation is the key to progress, and Programmed Facility Management (PFM) is leading the charge. Our partnership with the Ministry of Education New Zealand is reshaping the landscape of school upgrades, breathing new life into educational spaces.
The Ngā Iti Kahurangi External Fabric Upgrade Pilot is more than just a fresh coat of paint; it's a comprehensive initiative aimed at revitalizing school buildings, extending their lifespan, and significantly reducing maintenance costs. This visionary programme has set ambitious goals such as exploring innovative approaches to building upgrades, assessing the impact of large-scale projects, elevating the quality of work in schools, analyzing costs to maximize efficiency and easing the property management burden on schools.
The progress achieved so far has been nothing short of remarkable. Numerous schools have enthusiastically joined the pilot, and the impact is evident. Here's a snapshot of what Programmed has accomplished:
Phase 1 (Audit Phase): Programmed experts conducted meticulous audits at each participating school, identifying areas requiring remediation before painting could commence. This phase laid the foundation for the entire project.
Phase 2 (Repair Phase): Skilled contractors were deployed to address the issues identified during the audits. Simultaneously, preparations for the painting phase began.
Phase 3 (Upgrade Phase): The transformation came to life as painting commenced. After careful preparation, schools started to acquire a vibrant, refreshed exterior, creating an inspiring learning environment for students.
One of the schools that embarked on this transformative journey is Motumaoho School. They were among the pioneers in this project and are now reaping the benefits of their revitalised learning space.
In terms of impact, Programmed's efforts have been monumental. To date:
16 schools have signed up for the External Fabric Upgrade Pilot, signifying a widespread commitment to change.
2 schools have already completed Phase 1
2 schools have advanced to Phase 2
3 schools have reached Phase 3
Vadim Pyzhyanov, Programmed's dedicated Project Manager, voiced his excitement for this collaboration, stating, "Our partnership with the Ministry of Education is a testament to our unwavering commitment to enhancing educational facilities. We're making strides in improving learning environments across New Zealand, one school at a time."
The Programmed community and potential customers are eagerly awaiting updates. This isn't just about aesthetics; it's about innovation and collaboration in facility management that's making a real difference. Stay tuned for more as this inspiring journey continues.