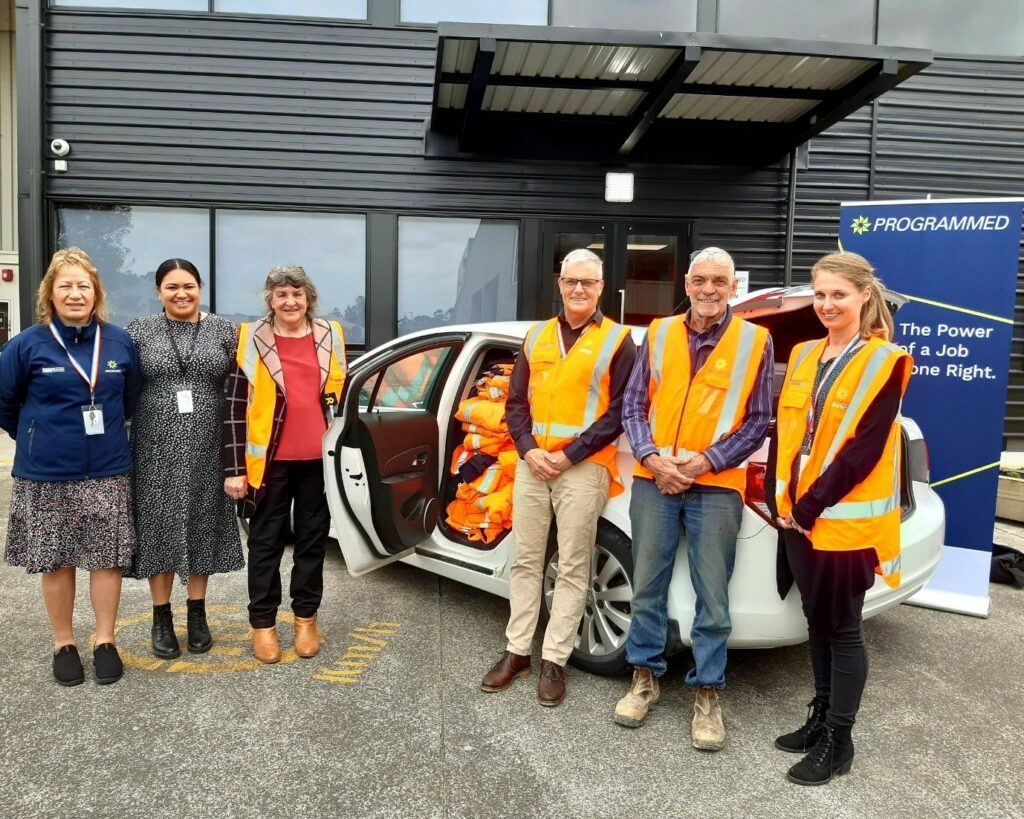 Recently New Zealand's Programmed Facility Management (PFM) horticulture team hired Te Whangai Trust (TWT) as a sub-contractor to maintain three parks that are part of our PFM (Ex AIM) RUA contract area. These parks had been planted and maintained by TWT under a Council Healthy Waters project over the last five years.
Te Whangai Trust operates under a whare tapa wha philosophy, which is a model of health and well-being for all aspects of life and prioritising the well-being of their people.
When discussing our Health and Safety requirements for sub-contractors, Adrienne Dalton, co-founder of TWT, mentioned that being a non-profit organisation, they had a very small budget for Personal Protective Equipment (PPE) for their team. As a result, PFM has now supplied them with our Amenities and Infrastructure Manteinance Service (AIM Services) branded PPE, new and used that was going to be recycled into rags, etc. This PPE gear was the old uniform that Auckland Council used for their staff before Programmed purchased AIM Services at the beginning of 2022.
As you can see in the photo, there was a good car full (back seat and boot) that is now going to be washed and rebranded with the Te Whangai Trust logo and put to good use by this fantastic community team that helps uplift those in our society, that are less fortunate than most.