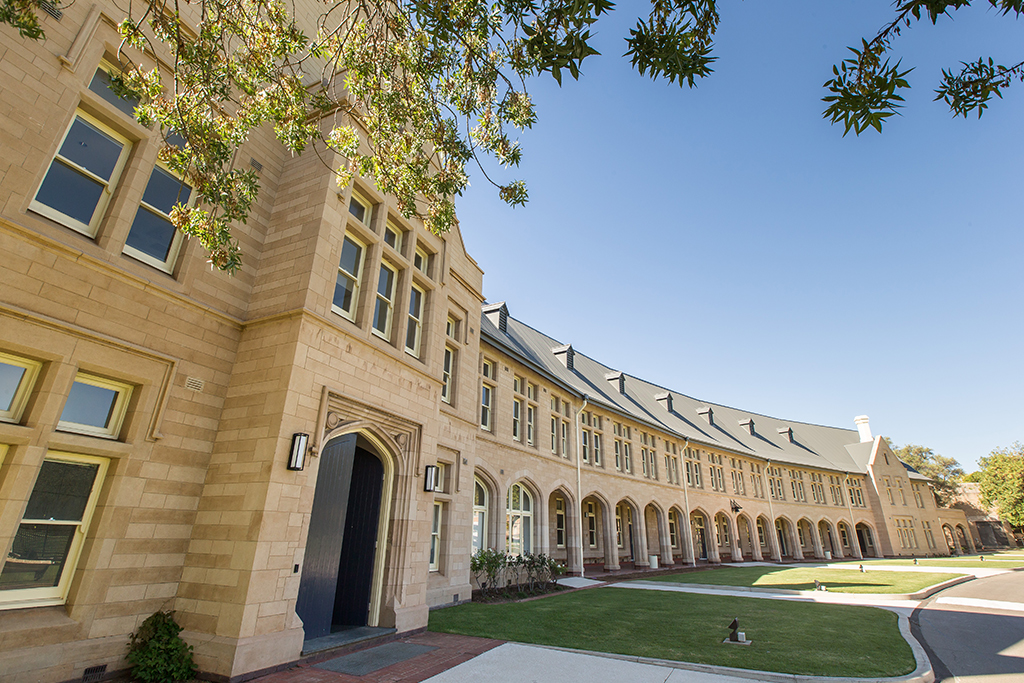 Exhibit your school's excellence. Leverage the principles of colour and visual merchandising to showcase your school. Attract attention and create focal points that tell a story of the outstanding education opportunities on offer.
Showcase your school to the best it can be. Take a leaf out of the good retailer's playbook to visually merchandise your school for a positive first impression. Make this strong and impactful so it not just resonates with would-be families but is also reinforced each time existing ones walk through your gates.
The importance of reputation, image and stature are all too familiar for educational institutions. Parental expectations are at an all-time high and schools must work hard to gain a competitive edge to retain and attract enrollments.
A physical environment able to aptly reflects your school's excellence and quality is critical. Display and advertise the advantages of your school through buildings and sites that show them off.
Do this through the updating of your assets and grounds, and most easily and quickly, through a repaint.
Stay fresh. Present well.
A paint refresh is an effective and cost-efficient way to spruce up and modernise your school.
Here are some principles to consider when updating or repainting your school's assets:
The Correct Colour Palette
Environment
Ensure your school building's palette compliments your environment with hues that appear flattering within the natural surroundings they inhabit. Choose bush or seaside colours, if your school is located in such surrounds. Work with your painting provider for palette options best suited to your environment.
Heritage and branding
Retain your proud heritage with on-brand colours applied consistently across your school. Consistently applied, this builds brand recognition and provides uniformity across the campus. You may also want to consider paying homage to the history of your school through the choice selection or application of colours, details and signage.
High profile areas
Strategically emphasise the uniqueness of your school, its history and the quality of education through the use of colour or more concerted maintenance of high profile, high traffic areas.
Areas that visitors and parents will see or access most frequently, such as front entrances, offices, multi-purpose halls, sporting areas (e.g. ovals, basketball courts, gymnasiums, and if present, swimming pools) should feature high on your maintenance list.
Climate and exposure to elements
Choose paints, colours and products aligned to your school's location. Surfaces exposed to harsh sunlight, ultraviolet rays, seaside sprays and saltwater residue require specialist treatment, as do those schools located in areas likely to encounter dust or smog pollution.
Protection and proper substrate preparation and the right choice of products can extend the longevity of assets and reduce the rate of deterioration for substrates such as steelwork and wooden eaves that are particularly susceptible.
Location
Areas that encounter high traffic need additional protection from wear and tear, such as corridors and sports surfaces, will require coatings and products able to withstand scuffmarks and regular rough contact.
Fences, buildings and entrance signage may need specialist protective coatings able to protect against graffiti, or regular washdowns.
Specialist considerations
Heritage buildings and detailing such as filigree lattice work, gold leafing, wood interiors, staining, varnishing and decorative painting require specialist skills. Engaging experienced providers skilled in these will help you present these precious assets to their best while also assisting to protect and prolong their lifespans.
Colours, combination and palette hue
Selecting colours for educational spaces can enhance the learning experience. Interactivity in these areas is important for learning and as such, colour selection becomes critical in creating the right feel and atmosphere.
A carefully selected colour palette within educational settings can certainly contribute to the creation of a positive and comfortable learning environment. Dulux recommends schools start by selecting a neutral as the main colour used for the majority of wall surfaces and add in a choice selection of accents across feature walls and doors.
Student accommodation
Many large private and independent schools include boarding facilities. Student accommodation areas require colours appropriate for learning and motivation. Try using coatings that have the right level of durability. It is also important to consider the sheen level required in each case.
Considerations when selecting colours in education include:
Is your project a new build or refurb?
What sort of colour scheme will be required? Warm or cool?
What role will the furnishings play?
How will students, staff and visitors react to the colour palette?
Teaching and learning areas should be both stimulating and motivating. Colours in these zones should reflect the attentive learning environment that you are looking at creating. (For more useful advice download our EGuide on Visual Merchandising for Schools here.)
With winter coming, it is opportune to start planning that interior refresh now. Programmed is the expert in school maintenance and can help you create the right environment. We'll help you address key considerations for durability of finish, colour and the ability to withstand regular cleaning cycles while also allowing for simple maintenance and upkeep programs.
Contact us to get in touch with school maintenance specialists your state today.
Did you find this article useful? Get more comprehensive advice and principles on Visual Merchandising for Schools with our FREE EGuide. Download it today.