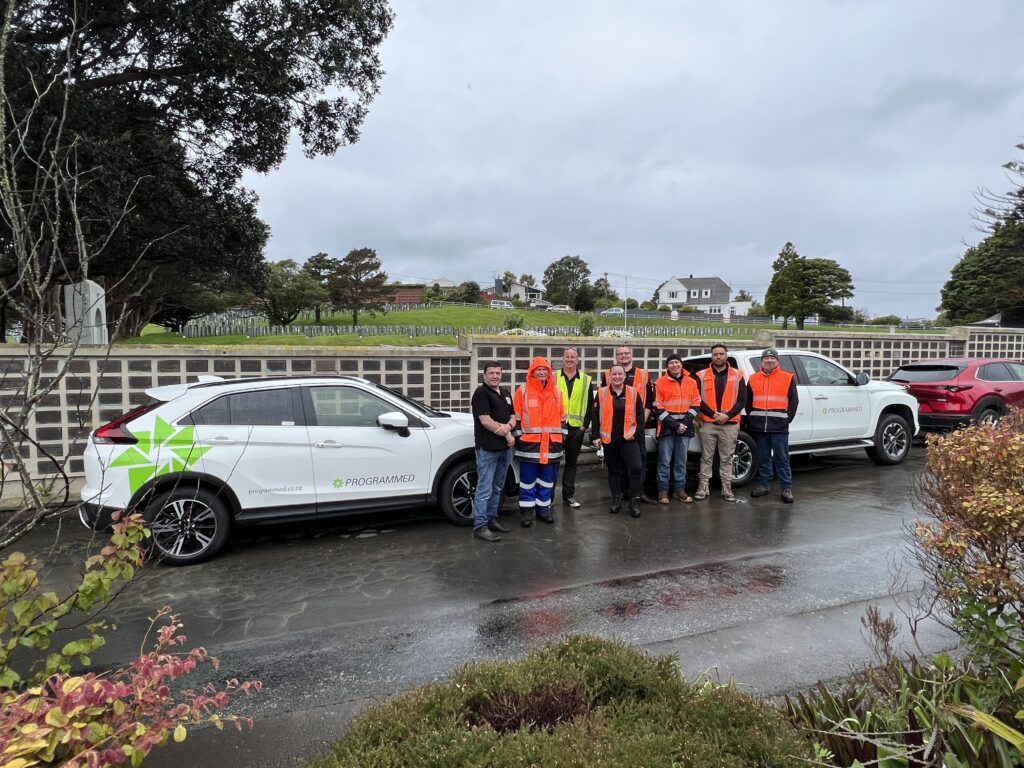 On Friday 11th of November (Remembrance Day), The Wellington Based Programmed Facility Management (PFM) team volunteered their afternoons to work in conjunction with The New Zealand Remembrance Army, cleaning and clearing the graves of fallen service people – many long forgotten.
It is said that a person dies twice; once when they stop breathing and the second time when people stop remembering and saying your name.
The New Zealand Remembrance Army is a charity organisation that does a fantastic job of honuoring our servicepeople and telling their stories. PFM Wellington was proud to be part of this event and pleased to be helping to restore a little mana to them in their resting places. Mana meaning (in Polynesian, Melanesian, and Maori belief) is an impersonal supernatural power that can be transmitted or inherited.
With 100% attendance by the team in cold, wet conditions, we certainly demonstrated that we are a people and values-based organisation – far more than just a maintenance provider.
Working with us on-site was an equally dedicated team from New Zealand Defence Force Headquarters. They rewarded us all for our efforts with a fantastic BBQ and beverage.
Programmed FM New Zealand will be undertaking several initiatives across the country over the next 12+ months and we challenge all staff, our whanau, and our wider communities to get on board and support them.
Lest we forget.