Our Programmed Professionals team share all the top interview etiquette blunders they have witnessed over the years and how to avoid them.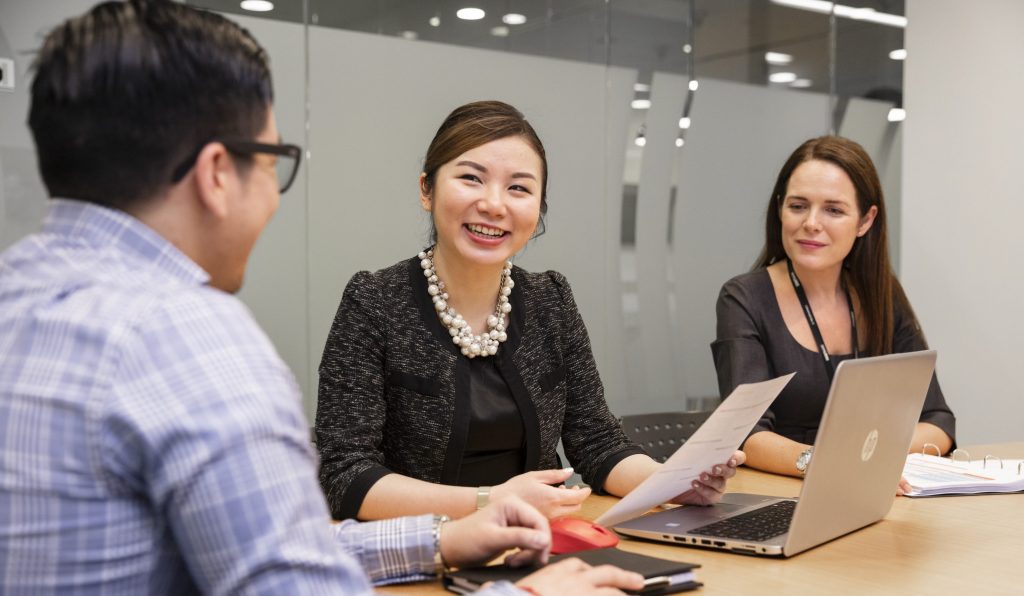 If your resume is impressive enough to land you an interview, the job could potentially already be yours, provided your nerves don't get the best of you!
There aren't many things more terrifying than walking into a room of people you desperately want to impress. Even the most experienced professional can get nervous and maybe say or do something that might knock them out the running.
Did you know that around half of employers know if a candidate is a good fit within the first five minutes?
While most recruiters or hiring managers are willing to oversee minor mishaps, there are some things they won't tolerate. Jobvite's 2017 Recruiter Nation Report states that there are some things that can automatically disqualify a candidate. The top 'deal-breakers'included being rude to the receptionist or other support staff (86%), checking your phone (71%), bad hygiene (52%), interrupting the interviewer (39%) and bringing food to the interview (38%).
So, what else shouldn't you do during an interview? Here are some of the top interview mistakes to avoid:
Chewing gum is a big no no! There is nothing worse than the sound of a candidate chewing gum. It will make the recruiter very frustrated, disgusted, and most likely, counting down the seconds until the end of the interview. Grab a small mint instead and make sure you finish it before your name is called.
Never have your phone on the table or anywhere within easy reach so that there is no temptation to pick it up. Make sure it is turned off or on silent before the interview – this includes smart watches. You won't believe the number of candidates who check their phone during an interview, and it shows a lack of respect for the interviewer and their time.
Don't smoke before an interview. If you enter an interview after a quick smoke to calm your nerves, that smell will be all the recruiter will think about. Especially not pleasant if your recruiter doesn't smoke.
Do not lie. It really should go without saying that lying during an interview is a BIG mistake. Yet, candidates still do it, and when they get caught, it's enough for recruiters to immediately remove them from consideration. Always answer questions truthfully, frankly and to the point as much as possible.
Never discuss the salary unless the interviewer/recruiter bring it up. There will be time later to discuss this once you have had your chance to wow them in your interview. It is also our team's job as consultants to manage this conversation for you.
Do not speak negatively about anything if you can avoid it, especially previous employers. Badmouthing won't reflect well on you. If you accidentally say something negative, acknowledge it but move on quickly by trying to put a positive spin on what you have said, for example, what you might have learned from that experience.
Arriving late is one of the fastest ways to lose favour and ruin a job interview. Make sure you arrive at least 10 – 15 minutes prior to your interview – even if that means leaving home half an hour earlier. Please note, if you have a very good excuse for running late, have the courtesy and ring ahead to let the recruiter know.
Showing up to the interview without doing any research regarding the role, the company or the recruiter. Big mistake! This shows you have no interest in the company you are applying for. Research is key! – read our blog on how to prepare for an interview.
Dressing inappropriately (i.e. t-shirts, shorts, thongs). Enough said. Do some research, learn as much about the company as you can ahead of time, and dress accordingly. If appropriate, ask the recruiter or hiring manager what they believe is the most suitable attire.
Don't go off on tangents – stick to the question that is asked of you. Make sure you listen to the question and take a moment to gather your thoughts before you respond. Preparing potential answers for common interview questions definitely helps!
---
Programmed is a leading Staffing and Maintenance organisation, providing staffing, professional, technical, training and maintenance services across Australia and New Zealand with more than 20,000 employees supporting industry.
Are you ready for your next career opportunity? Browse jobs here