As we look towards 2021 and Australia and New Zealand's post-pandemic emergence, what will maintenance look like, and are there changes that can be anticipated?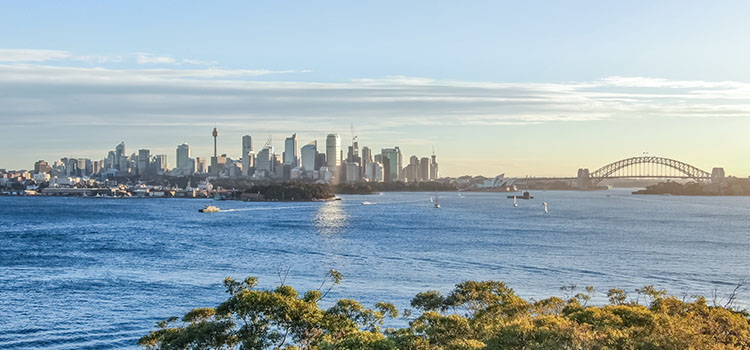 While lockdowns and shutdowns proved difficult but necessary to contain the spread of the virus, they also presented hidden opportunities for various industries in terms of maintenance.
Certain sectors were able to make the most of lockdown, turning a shutdown period with limited foot traffic into a time where maintenance and facility upgrades could be carried out without inconveniencing patrons, students or tenants. Local council playgrounds were upgraded, classrooms and school facilities repainted, high-rise buildings washed.
Such continuation of maintenance works helped industries prepare for a return to business and assisted maintenance providers in retaining staff.
Now, as we enter recovery-mode, what steps will help ensure successful maintenance?
In a less congenial economic environment, optimising maintenance spend and best practice action plans will be key.
Throughout the entire year, Programmed has kept in close communication with our customers to maintain a pulse on customer and market sentiment.  We have the benefit of experience and hindsight as a result of 60 plus years' experience and having weathered many financial downturns, including the Global Financial Crisis of 2007 – 2009, while still coming out the other side strong and resilient.
These enable us to share insights and learnings with our customers to help them prepare for their return to business.
Across all industries, buildings will require maintenance. Strata schemes built in recent decades will soon need maintaining; many retirement living and aged care facilities carry ageing asset portfolios; while schools and universities require maintenance to help protect and preserve buildings designed and constructed to last for much longer years when compared to any other industry.
Grounds-wise, grass will continue to grow. Landscapes and trees will mature. Proper care, responsible water-usage and irrigation amongst others, will all be vital to keep sites accessible and looking good.
Sustainable maintenance will require balance and long-term support. Particularly so in the light of the uncertainty associated with a slow, uneven recovery.
Balance
Maintenance spend must be balanced with any unforeseen outcomes evolving from the after-effects of COVID, such as financial stress as retailers, tenants, residents and families wrestle with rents, levies and fees.
It is feasible in such circumstances to change budgets and adapt plans for maintenance. The question is how best to plan for maintenance that avoids deferring works which could result in more costly remediation.
In place of cancelling maintenance, re-examine the scope and reprioritise.  A maintenance plan, rather than once-off works, may be suitable. These usefully, help to spread costs, keep buildings, residents, tenants and students safe. Meanwhile, the plan ensures that eventually all required works are undertaken within a timely manner, preventing unnecessary future costs attributable to delayed maintenance.
Capitalise on the optimum conditions of new or recent builds to implement maintenance early and save on costs over the long term.
Support
Flexibility in terms of payment arrangements, work to be undertaken and length of a maintenance programme are strategic support frameworks that help optimise spend while enabling organisations to implement financially responsible maintenance budgets.
Role Change
Those with the responsibility of overseeing the amenity and maintenance of their sites and facilities, such as facility managers, site or contract managers, strata managers, village managers and bursars, could well see their roles change. As part of maintenance, they may have to take on managing the social fabric and health obligations of their communities in line with government-imposed restrictions on a scale far different from previously experienced.
On-site works implementation, project and stakeholder management
Unsurprisingly, in line with continued physical distancing and more stringent health and safety procedures to keep everyone safe, the speed at which works can be carried out could be affected. Greater planning will be required to maintain timely delivery. A total project management or outsourced model may help alleviate pressure on already stressed internal resources. This is especially useful where stakeholder management is needed to manage increased volumes of maintenance feedback, requests or enquiries.
Not everything will change
Despite these, there will be many things that remain – the foremost of which will be the need to effectively manage maintenance to ensure safety, affordability and long-term continuity.
Consequently, a maintenance plan that incorporates regular inspections, outlines a planned approach to preventative works and a robust means to address maintenance needs is needed.
Finally, executing the plan, thinking differently about the approach and being flexible to reprioritise as things evolve will be critical.
The pandemic will have varying effects on different industries. Post-COVID emergence can be successful. Don't go it alone. Find the right partnership to help you structure maintenance to suit your needs and effectively navigate maintenance. Speak to Programmed today.