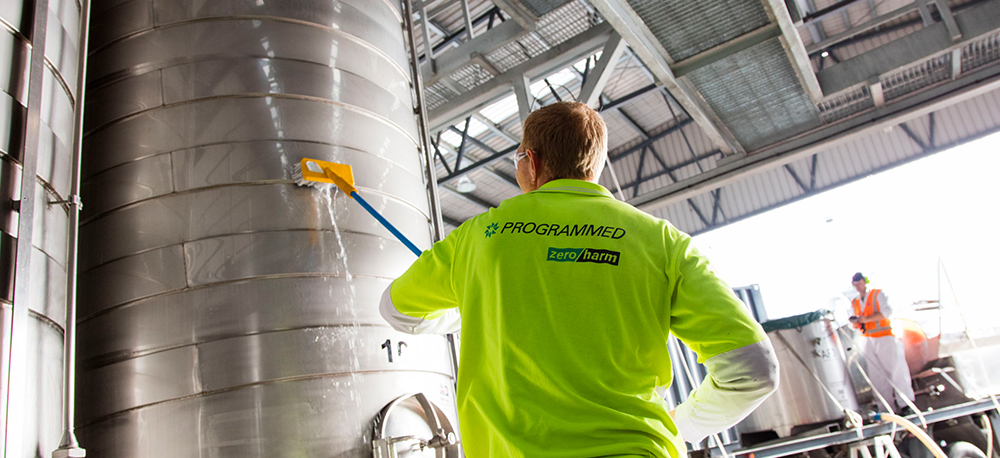 For infrastructure and assets to perform as they were designed, they need to be used and maintained in a way that allows them to remain optimally operational for the long haul. That's where long-term maintenance comes in. However, when you find maintenance becoming one more responsibility on an already long list, you need to start looking for a trustworthy partner to take on this essential task. This will free you to focus on other core business concerns.
Benefits of long-term maintenance:
1) Informed Decision Making
Including long-term maintenance in planning can aid in decision making by allowing you to better identify your maintenance needs, determine and control future costs, and set priorities.
2) Avoid Unforeseen Costs
Scheduled maintenance helps identify repairs and actions that need to be carried out so you plan and budget for these in advance. This will help you avoid unnecessary heartaches arising from cost blowouts due to unforeseen breakdowns.
3) Lower Expenses
Regular maintenance extends the lifecycle of your investment and reduces the need for capital replacement. This ensures equipment and assets run efficiently and safely, lowering your overall expenses. Plus, with less unplanned maintenance to worry about, you can focus on what truly matters – be this a quality product or service, an outstanding educational environment or providing an enjoyable lifestyle for tenants and residents.
3) Good Looks and Confidence
The aesthetic presentation of buildings and assets in the public eye will often face scrutiny. And, having a proper long-term maintenance programme in place, gives you confidence that your building is positively contributing to your reputation. As they say, when you look good, you feel good.
The importance of a long-term partnership:
With long-term maintenance being able to yield so many benefits, it's well worth pursuing an equally long-term relationship with your maintenance partner. Here's why:
1) Reduced Costs
With large contracts, the time and costs associated with initial set-up, sourcing, tendering and negotiating can be quite substantial. A long-term relationship with your maintenance supplier helps amortise these costs, while an on-going one helps to reduce, or even avoid, incurring these when rolling over a contract or agreement. It's particularly worthwhile when you are assured of quality, safety, and service delivery, as these are crucial areas that could help you achieve long-term cost savings.
2) Outsourcing for Improved Efficiency
Having a long-term partnership allows for a deeper understanding of your organisation's needs and operations. Non-core activities to an organisation, such as maintenance, when outsourced to a trusted partner who understands your requirements, is familiar with your site and who is able to intuitively manage maintenance on your behalf as a result, allows you to lessen the demands on your internal resources. You'll ease the workload, enhance business processes and boost overall efficiency.
3) Leveraging Supply Chains
Building a long-term relationship fosters greater understanding and provides the opportunity to reduce costs by leveraging spend and economies of scale.
Finding the right long-term partner
Finding the right partner able to provide maintenance to suit your needs both now and into the future is not that difficult – if you know where to look. The challenge is in finding a partner that you can afford to stay with for the long term.
That is why Programmed has developed 4 different long-term maintenance programmes. Each one allows you to easily customise a programme to suit your requirements, and even tailor payments to fit your budget.
Classic Programme
Make the biggest impact with an upfront work schedule and periodic payment.
Choices Programme
Pay as you go – you decide when, where and how often maintenance is undertaken.
Multiform Programme
Maintain multiple assets in various states of condition or location.
Safeguard Programme
Ongoing preservation and upkeep to keep your asset looking new.
Watch this short video to learn in less than 2 minutes how you can tailor a maintenance program that's just right for you.
Still have questions about long-term maintenance? Avoid being frustrated by poor maintenance decisions. Get practical advice from Programmed, the property maintenance experts.
[maxbutton id="1″ ]