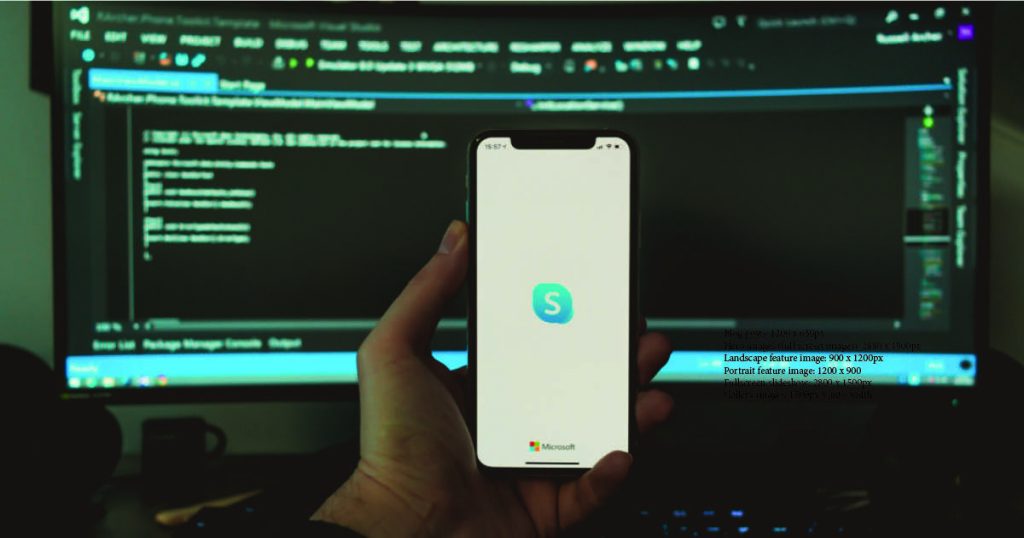 If you're like most professionals living and working in Australia and New Zealand, the lines between your work and home lives have been significantly blurred. Who would have thought that a global pandemic would be the catalyst that drove us to excessively eat, drink and sleep? But it has also banished us to our homes, giving us an excuse to confront the disassembled flat-packed furniture and driving us towards an unapologetic life of Netflix. Amongst all these new normals, we are realising how much we relied on seeing our colleagues, friends, customers and students to provide structure to our relationships and wider networks.
Like many other Australian businesses, Programmed continues to navigate this COVID-19 climate through flexible work environments, added support for our vulnerable and committed staff, and modernised systems of work that ensure continuity of service to our valued customers. Naturally, this means making much needed adjustments to our home environments that are facilitated by technology.
Never has human interaction been so dependent on our world of apps, video conferencing software, reliable Wi-Fi or telecommunications service providers. Today, technology provides our virtual lunch rooms and watercoolers; it facilitates sharing, bonding and collaborative thinking more than ever, and the amenities in our new home offices can be the difference between professional communicating, or professional isolating.


Maintaining professionalism from your home workspace
Facilitating a reliable connection to your students, colleagues and customers has become vital to protecting their health, whilst maintaining productivity. Incorporating the right systems into your daily work activities also demonstrates how our interactions can remain professional and engaging.
Programmed Electrical Technologies (PET) is supporting our customers and their end users in staying connected. Our Audio Visual and Video Conferencing technology expertise is providing our customers with solutions that serve immediate purposes while providing scope and scalability for any future requirements.
Our teams have the knowledge and experience to build a solution that drives clear visual and audible communication, and ensures all benefits derived from video conferencing are felt by all participants, regardless of location or scale.


We're only as good as our tools
At Programmed, we've encouraged our teams to maintain a work-life balance one would normally establish through traditional working methods and environments. We've identified simple tips for staying professional from your kitchen, while making sure your mind and body remain relaxed and in good health:
Designated work spaces – these should be as separate as possible from your traditional living arrangements and provide distance between you and potential distractions around the home.
Scheduled Breaks – just like at work, regular breaks are essential to efficiency and allow our minds to recharge and refresh so we can deliver better results
Lighting – try to find a workspace that has access to natural light, this is good for reducing headaches and improving sight
Reliable equipment – Ensure your supporting equipment and systems are always in working order to maintain professionalism. This includes:
Ensuring your headset is comfortable, charged and connected
Ensuring your camera is at a good height to capture your face and shoulders (at eye height to ensure camera is not looking up or down at you)
Ensuring your Video Conferencing system is operational and has the ability to connect both Audio and Visual with other customer Video Conferencing systems
Setting up your keyboard and mouse in the correct place
Adjusting the screen height of your monitor and screens to the appropriate eye-level
Ergonomics – Healthcare professionals will talk at length about the importance of ergonomics. Programmed understands and shares this view, recommending a comfortable, height adjustable chair and any additional aids that assist your wrists, arms and feet
Make it personal – some people opt to have photos on their desk at work and your home office is no exception. As you would a traditional working space, include an item or memento that is unique to you and demonstrates your fundamental values


The workspaces we establish in our homes will play an integral role in ensuring continuity of learning, business and management of our essential services establishments. Building these environments now means we will have an advanced, and more flexible world to return to when this period of our lives is over.


Does your business need a solution able to support better audio visual or teleconferencing for customers and staff? Speak to Programmed today.
Share what you have found helpful for establishing a good work from home experience from a business and personal perspective in the comments below – we'd love to hear from you.


image credit: mati-flo-hMv_eRKuaL4-unsplash